The fifth-generation aircraft will be replaced by the F-22 Raptor, a stealthy aircraft that has been stationed at Kadena Air Base on a consistent schedule over the past 10 years, military.com reported Thursday.
The F-35A is the Air Force-variant of the F-35 Lightning II program, which has been so expensive and riddled with technical misfires that it spurred career American diplomat and Air Force veteran Robert F. Door to proclaim "the F-35 demonstrates repeatedly that it can't live up to promises made for it… It's that bad," in his 2015 book "Air Power Abandoned."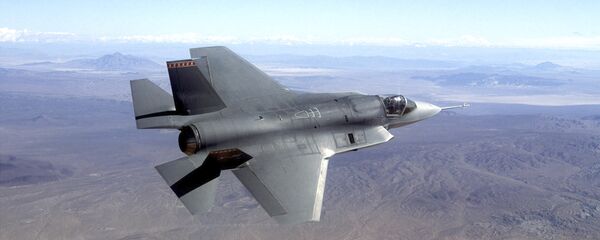 A squadron of F-35B jets, designed specifically for short-runway takeoffs and vertical landings, is still operating from the USS Wasp in the Western Pacific. A dozen Lightning II aircraft arrived with the Wasp in the Pacific-Indo Theater in March.
"Pacific Air Forces TSP [Theater Security Package] deployments to the Indo-Pacific region signify a continued commitment to regional stability and security," the US Air Force said in Thursday's announcement. The deployments "have served as a routine and integral part of US Indo-Pacific Command's force posture since March 2004."
During the last week of May, US Defense Secretary James Mattis renamed US Pacific Command to US-Indo Pacific Command "in recognition of the increasing connectivity of the Indian and Pacific Oceans."
"PACOM is our largest and oldest combatant command," Mattis said in a briefing with reporters on Tuesday. The command "stands watch" from "Hollywood to Bollywood, and from polar bears to penguins," he said, quoting Admiral Harry Harris. The Pentagon has yet to decide on the command's new acronym, Defense One reports, though INDO-PACOM was said to be under consideration.