​On Wednesday, Moreno told Deutsche Welle that Assange's asylum in the embassy would continue, but only if the WikiLeaks editor "respects the conditions" of his refuge.
"Let's not forget the conditions of his asylum prevent him from speaking about politics or intervening in the politics of other countries. That's why we cut his communication," Moreno said. On Friday, he told DW Spanish that if Assange keeps on as he had been, Ecuador would "take a decision." 
Baretto said the situation is "unsettling," because "things are in a very delicate position right now, because he's been gagged for 65 days. He's not been able to receive any visits from either doctors or supporters, other than a small legal team. No access to the internet, no telephone. This is a very grave state," Baretto said, adding that Assange is in poor health.
"That would be tantamount to some sort of isolation, you know, solitary confinement," she said. "So it's very concerning for all of us supporters and the press freedom aficionados around the world from the Center to Protect Journalists and so forth that have been railing about this situation with Assange, and I think that this is rather questionable that a president of a democratic country says that there are two types of liberty."
Moreno drew confusion and the ire of journalists around the globe for saying Wednesday that "There are two types of liberty: The responsible liberty and the cave liberty in which everyone thinks they can do whatever they want, whenever they want and however they want. That's not liberty. Liberty must be used with a lot of responsibility."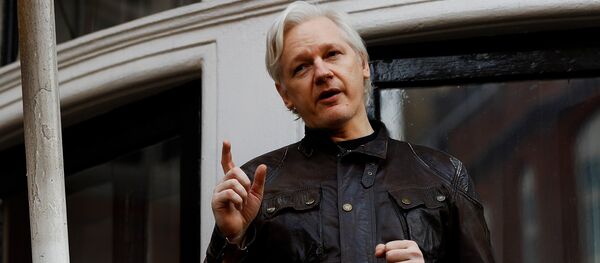 "I don't know how those commiserate with free speech," Baretto told Loud & Clear hosts John Kiriakou and Brian Becker.
Credico is hosting an event Saturday about Assange's situation at the annual Left Forum in New York City with a number of high-profile panelists, including former CIA analyst Ray McGovern, New York University media professor Mark Crispin-Miller and journalist Max Blumenthal, entitled "Russiagate and WikiLeaks."
"I couldn't even get a statement for Assange, that's how tight it [the gag] is: that it would be political for him, probably, to make a statement. So I have no statement to read from Assange, let alone video or audio recording," Credico told Radio Sputnik's Loud & Clear.
"I was down there in DC, as you know, last week and I delivered a message to [Congressman] Adam Schiff; a very curt one," Credico said. Schiff is the lead Democrat working on the Russia probe as the ranking member of the House Intelligence Committee.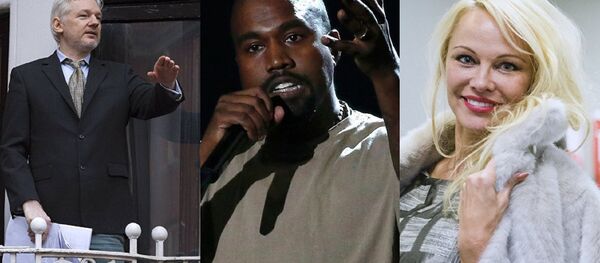 "I don't speak for WikiLeaks, only his lawyers can speak for him," Credico said. "But it was just a little curt message saying that 'if Mr. Schiff wanted to meet with Julian Assange, that could be arranged.' That was it, that's all it was."
Nonetheless, Schiff fired back later that night with remarks that led many to speculate that there is a sealed indictment against Assange in the United States. "He delivered an ominous response to that, saying that he would meet with him… only when he is in US custody," Credico said, adding that Schiff's hawkishness may have persuaded Moreno to continue to harbor Assange. 
"I'm sure that President Moreno saw this and as ominous as it is, it may have given him some pause, because a lot of people thought it was imminent that he was going to be expelled," Credico said. "Certainly it's not in the spirit of Bolívar, and O'Higgins and San Martín. You would think this guy would stand up." Simón Bolívar, Bernardo O'Higgins and José de San Martín were revolutionary leaders in South America.
Assange's internet was cut off after he tweeted about the arrest of Catalonia's separatist president, Carles Puigdemont, by German authorities at the behest of Spain, in which he made allusions to the Gestapo. He was also tweeting about the case of mysteriously poisoned former Russian double agent Sergei Skripal and Syria at the time.
"He [Moreno] has got to show independence for his country and not become a semi-Banana Republic," Credico said.