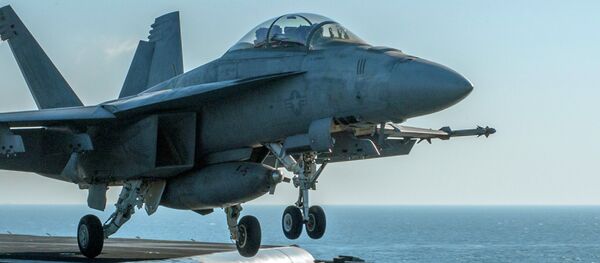 This is yet another incident with civilian casualties in Hasakah involving the US-led coalition. On May 1, the coalition's airstrikes in the province reportedly left more than 25 civilians killed and over 100 injured and inflicted serious damage to infrastructure. On May 12, Syrian media reported another coalition airstrike in Hasakah, which left at least nine people killed.
According to the coalition's statistics, 883 civilians had been killed by its strikes since its operation started in 2014. However, estimates by monitoring groups are higher. In February, UK-based monitor Airwars said that up to 9,444 civilians had been killed by the coalition.
READ MORE: SDF Fire at 'Unidentified Aggressor' Near Syria's Deir Ez-Zor- US-Led Coalition
Russia, which has supported the forces of Syrian President Bashar Assad in their fight against terrorism, has repeatedly emphasized that the actions of the international coalition in Syria had not been authorized by Damascus.