Russia could lose control over St. Petersburg and other cities if it decides to attack Estonia, the Baltic state's ex-President, Toomas Hendrik Ilves, warned in an interview with the newspaper Yevropeiskaya Pravda (European Truth) newspaper.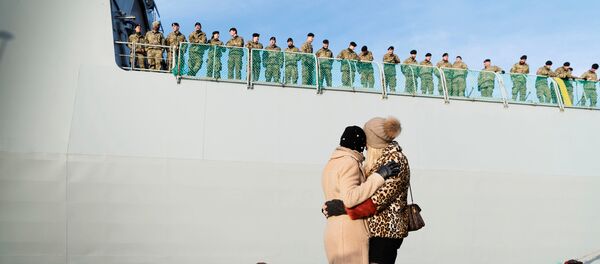 11 January 2018, 09:17 GMT
When asked whether Estonia faced is facing a real threat from Russia, Ilves said that "in military terms – perhaps not."
"And this is precisely the advantage of our membership in NATO. Article 5 [of the NATO Charter] protects us," he added.
"Of course, Russia can attack Estonia, but soon after that it may lose even Omsk and Tomsk, let alone St. Petersburg. They remember this," Ilves warned.
He also said that "the campaign to discredit [Estonia], which has continued for 27 years now, hasn't gone anyway."
Toomas Hendrik Ilves was president president of Estonia from 2006 to 2016.
READ MORE: Estonia, Finland to Buy Second-Hand S Korean Howitzers in Defense Against Russia
Article 5 of the NATO Charter stipulates that an attack by a third country on one of the alliance's members in Europe or North America (and, as described in article 6, on Turkey) is an attack on the alliance as a whole.
The victim of such an attack has the right to individual or collective defense, including the use of the armed forces of all 29 NATO member-states.
Estonia joined NATO in 2004.