"I have never received a lira, a euro or a rouble from Russia… I consider Putin one of the best statesmen (in the world) and I consider it shameful that a speculator without scruples like Soros was invited to talk in Italy," Italy's new Interior Minister Matteo Salvini said as quoted by The Telegraph newspaper.
At a conference in Italy on Sunday, Soros expressed his concern over the alleged close ties between Lega and the Russian leadership, in particular, President Vladimir Putin. Soros indicated that he was not aware of whether Lega was financed by Putin, adding, at the same time, that it was a question that the Italians "have the right to ask."
READ MORE: Austrian, Italian Anti-Establishment Gov'ts May Help Unify EU Policy — Lawmaker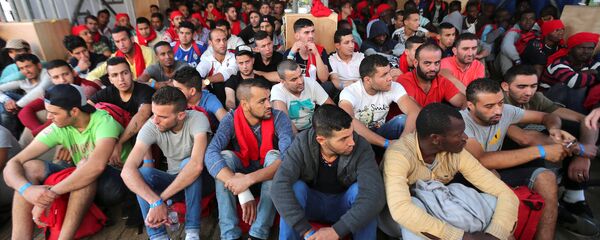 Last week, a coalition consisting of
Lega
and the anti-establishment
Five Star Movement
(M5S) have managed to form a government after weeks of talks and the rejection of their first attempt to form a cabinet.
Among other issues, the coalition agreement between the two parties calls for the lifting of anti-Russia sanctions and for Moscow's reinstatement as a strategic mediator of the Syrian, Libyan and Yemeni crises.