"China already charges a tax of 16% on soybeans. Canada has all sorts of trade barriers on our Agricultural products. Not acceptable!" Trump said in a Twitter message.
On Thursday, Trump announced he would remove exemptions and impose 25 percent tariffs on steel and 10 percent tariffs on aluminum imports from Canada, as well as the European Union and Mexico.
READ MORE: Canada 'Insulted' by the US Viewing It as Threat to National Security — Trudeau
In response, the Canadian government announced a plan to impose retaliatory tariffs on US metals and other products, including agricultural items, representing a total value of $12.8 billion. The tariffs will take effect on July 1.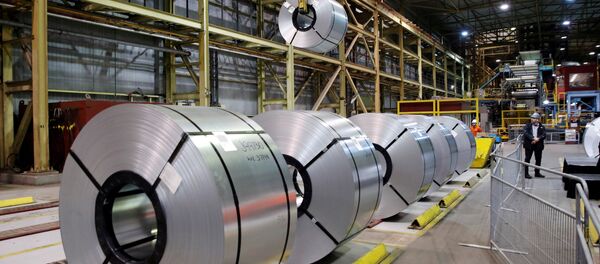 Canada has also
filed complaints
with the World Trade Organization (WTO) and the North American Free Trade Agreement (NAFTA) panel.
Meanwhile, tensions between China and the United States escalated in recent months as Trump threatened to slap steep tariffs on Chinese exports to the United States. In response, Beijing vowed to retaliate against US exports to China with a matching value.
US and Chinese trade delegations met on Saturday and Sunday for the third round of discussions on current trade tensions between the two countries.