Trump's environmental regulator, Environmental Protection Agency administrator Scott Pruitt, personally oversaw the operation to sanitize the agency's website of references to climate change, according to internal memos from 2017 reported on by the Hill in February 2018. Pruitt also supported the US exit from the Paris Climate Accord.
Give me clean, beautiful and healthy air — not the same old climate change (global warming) bullshit! I am tired of hearing this nonsense.

— Donald J. Trump (@realDonaldTrump) January 29, 2014
​However, the Pentagon itself revealed in a January 2018 report that half of its military sites are vulnerable to extreme weather resulting from climate change. Now, the US Navy and the Port of San Diego in Southern California are moving forward with plans grounded in the understanding that what scientists say about temperature changes driving up sea levels is, in fact, true. In May, the two organizations entered a memorandum of agreement to work together on preparations for the ocean's rise, the Times of San Diego reported.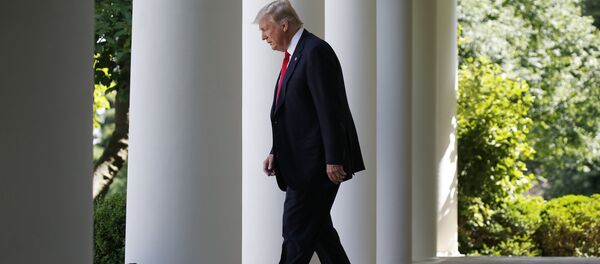 20 September 2017, 17:59 GMT
"There are a lot of politics associated with sea level rise [and] climate change, but the reality is when you have someone like the Navy that understands the significance of this and is planning for this, [regardless] of the politics, that's something we all need to pay attention to," a board member for the port said after the memo was signed last month.
Scientists at the National Aeronautics and Space Administration (NASA) report that "effects that scientists had predicted in the past would result from global climate change are now occurring: loss of sea ice, accelerated sea level rise and longer, more intense heat waves."
The US Marines at Parris Island, South Carolina, are also exploring plans for dealing with higher tides, the Washington Times notes.