The 20-minute video, which has been shared widely on social media, begins with a single Mesa officer exiting the elevator onto an apartment's fourth floor and pulling Johnson and 20-year-old Erick Reyes aside for questioning. Nearly three minutes later, three additional officers come onto the scene and surround Johnson as he's leaning forward against a railing and looking at his phone. A minute later, officers begin to attack Johnson, though he was showing no signs of aggression toward any officials.
It should be noted that the video contains no audio and as such it's unclear what words were exchanged between involved parties.
​Surveillance footage goes on to show officers handcuff and later zip tie Johnson's feet together. At the 11-minute mark, as officers are seen directing Johnson to the elevator, an officer is then seen repeatedly slamming Johnson's head against the elevator door as it opens. Officers later push Johnson back onto the ground, where he lies for several minutes. The video cuts off as officers wrap a white towel around his mouth and carry him into the elevator.
Officers later charged Johnson with disorderly conduct and hindering.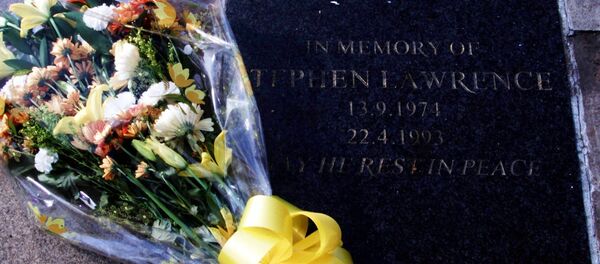 According to local Mesa station ABC 15, officers were called to the apartment by a woman who had reported that Reyes, her ex-boyfriend, was trying to break into her home. Mesa Police Chief Ramon Batista explained to the station that although Reyes complied with officers' instructions, force was used on Johnson because he did not comply — instead of sitting against the wall as ordered, Johnson opted to squat down.
Batista did not know of the incident, which took place on May 23, until a week later, when an unnamed community member shared the footage with him. He launched an investigation into the matter that ultimately led to four officers being placed on administrative leave pending the investigation.
"This in no way represents the whole work that is done everyday," Batista told the station. "They're human beings and certainly at first glance this looks like a mistake, it doesn't look right. And it's my job, it's our job to collectively investigate and find the answers to this."
Batista has stated that he decided to release the video before it surfaced online in order to offer some context on the incident.
"The images of the video are powerful and I thought it was paramount that you hear it from me with respect to how I feel about it and what I'm going to do to ensure this doesn't happen again," the police chief told The Arizona Republic.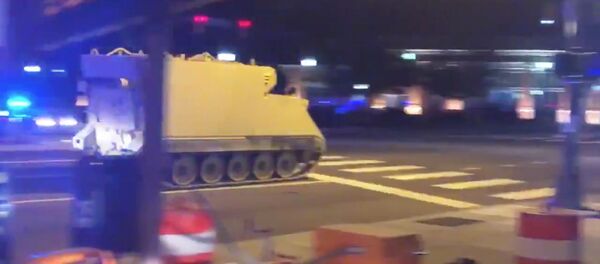 Though the department's internal investigation is still ongoing, the Mesa Police Department has since changed its use-of-force policy to clarify to officers that they can only hit people in the head or face if they become physically violent, NBC News reported. Prior to the change, the policy suggested that it was acceptable for an officer to do so before a suspect turned violent.
In a statement released on Tuesday, the Mesa Police Association criticized Batista's decision to release the footage, calling it "grossly inappropriate" as the department's investigation has not yet concluded.
Additional footage is expected to be released later this week, according to local station CBS 5.