"The Storting [Norwegian parliament] upheld the government's proposal for a national ban on wearing face-covering clothing at institutions of pre-school, school and higher education, as well as during training courses for immigrants," the press release read.
The press release noted that the legislation would take effect starting from August, and would apply to both students and teachers. The ban, however, will not apply to breaks, recesses or other school activities not directly related to classes.
READ MORE: Norway Wants to Ban Full-Face Veils in Schools — Reports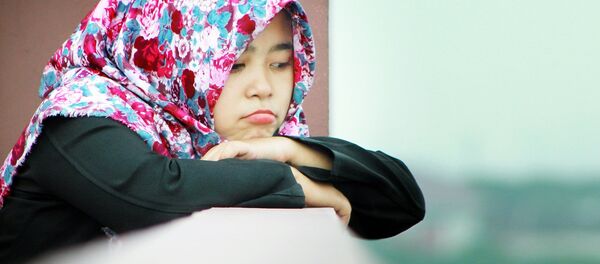 Each institution will be responsible for monitoring whether their students are complying with the ban. Multiple violations may result in a person's temporary suspension or dismissal, according to the press release.
In late May, a majority of lawmakers in Denmark supported a ban on wearing certain types of face-covering garments, such as the burqa and niqab, in public beginning August 1. France, Belgium, Bulgaria and Latvia are among other European nations that have banned full-face veils in public spaces.
READ MORE: 'Stopping Political Islam': Denmark Bans Islamic Full-Face Veil in Public Places