The operation to capture the arms was launched after the authorities had received information from local sources in the countryside of the city of Homs that the arms had been destined for the terrorists, the SANA reported citing a security services officer.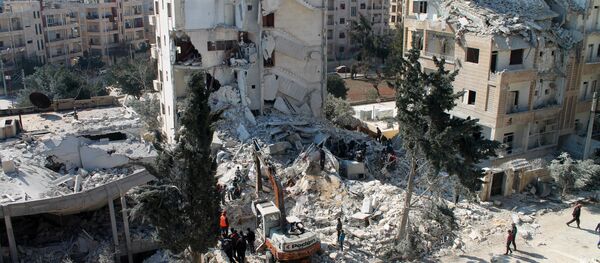 Automatic rifles, various machine guns, rocket-propelled grenade launchers and Soviet-made Fagot and Swiss-German-made Cobra anti-tank missiles were among the seized weapons. Moreover, the authorities seized various mortar cannons, SPG-9 man-portable rifles and munitions for them, rounds of rocket-propelled grenades, tank shells, grenades, and miscellaneous ammunition.
READ MORE: US-Led Coalition Nearly Annihilated, Not Liberated Syrian Raqqa in 2017 — Moscow
The Idlib province is known as an area where various terrorist and militant factions operate. Particularly, in April, militants from the Damascus neighborhood of Eastern Ghouta withdrew from the area and were transported to Idlib. Moreover, a de-escalation zone is located in the area.
The Syrian authorities have been actively fighting against terrorism, and have over the past years regained vast territories that had been under militant control since 2011.