During a Q&A session, Mitchell was asked about the consequences Turkey may face if it decided to go on with the purchase of Russia's S-400 air defense missile systems, while being involved in talks with the US on supplies of F-35 stealth fighter jets.
"If they decide to move forward with the sophisticated Russian weapons platform, they can expect to see it have a ripple effect for their participation in US military industrial projects, and I think that includes F-35," the official warned.
Earlier this week, Turkish Foreign Minister Mevlut Cavusoglu stated that he had raised the issue of the deliveries of S-400s and F-35s when speaking with US Secretary of State Mike Pompeo, and said that there would be no delay in the supplies of the fighter jets from Washington.
"We told [the United States] that we do not respond well to threats. As of F-35, we have already signed the deal. […] For June 21, there is going be a transfer for the F-35s. There is no negative development," Cavusoglu told reporters after the meeting with Pompeo.
On June 1, Turkish President Recep Tayyip Erdogan also urged Washington to remain committed to the F-35 deal after US officials, including Mitchell, warned that the purchase of the S-400s could negatively affect the delivery of the fighter jets.
"If we are strategic partners, then the US should not make any legal errors in this issue," he said.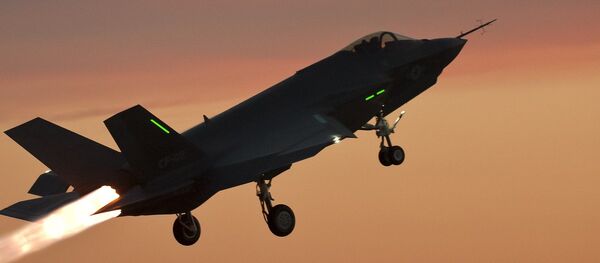 The Russian missile defense system is a stumbling block in US-Turkey relations: in December 2017, Russian and Turkish officials signed a loan agreement on the sale of the S-400s to Ankara. In response to the deal, Washington threatened to impose sanctions against Turkey.
Last month, the Turkish Yeni Safak media outlet reported on the potential supply of Russian Su-57 fighter jets if Washington decides to suspend the deliveries of F-35s in response to the purchase of Russian S-400 anti-missile systems. However, a source in the secretariat of the Turkish defense industry has told Sputnik that the reports were based on experts' opinions and did not reflect the official position of Ankara.