Energy companies including France's Total, Italy's Eni and Saras, Spain's Repsol and Sepsa and Greece's Hellenic Petroleum have begun curtailing their purchases of Iranian oil, industry sources speaking to Reuters have said.
"We cannot defy the United States," a senior source from Italian oil refiner and electricity producer Saras said. "It is not clear yet what the US administration can do but in practice we can get into trouble," the source added.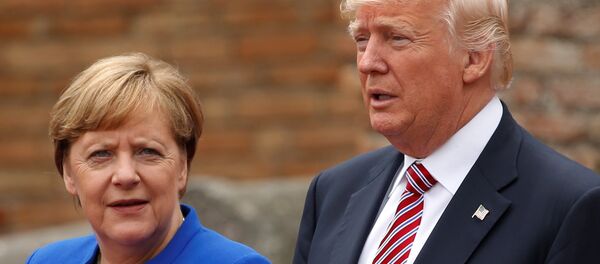 The drop in Iranian crude exports to Europe threatens to deprive Tehran of up to a fifth of its oil export market. The majority of Iran's 2.5 million barrels per day exports presently go to Asia. However, some Asian buyers, including India's Reliance Industries Ltd, are also rumored to be preparing to stop their purchases, sources familiar with the matter have said.
US sanctions against the Iranian oil sector are set to take effect on November 4, six months after Washington's withdrawal from the internationally agreed nuclear deal last month. 
The European energy companies are expected to follow suit and stop their purchases within that timeframe, or once the impact of sanctions is felt, given long-term contracts with the state-owned National Iranian Oil Company, sources noted.
The European companies' decision is said to be the result of hurdles posed by new restrictions, and follow banking, insurance and shipping companies' efforts to distance themselves from Tehran.  
"It's a matter of finding a tanker and an insurer that will cover it. It's definitely not easy right now," a Repsol source said. Hellenic Petroleum will stop its imports because the Swiss bank it used to process payments stopped doing business with Iran.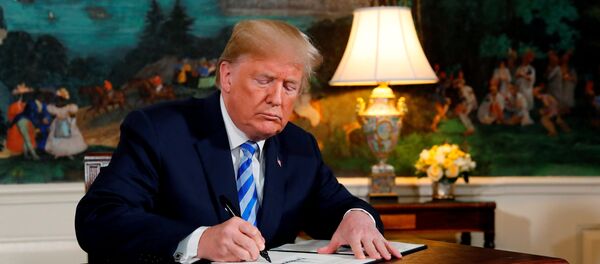 The risk aversion strategy comes despite efforts by Germany, France and the UK to provide European companies with waivers to US sanctions, which will target foreign companies doing business with the Islamic Republic.
Trading sources said the Iranian crude can be substituted by Russia's Ural grade crude, and supplies from Saudi Arabia.
President Trump's decision to pull out of the Joint Comprehensive Plan of Action (JCPOA) was met with condemnation from the other signatories, including Iran itself, China, France, Russia, the UK, Germany and the EU. The deal's European signatories have been attempting to salvage the nuclear deal in recent weeks. Speaking to Sputnik this week, the vice speaker of Iran's parliament warned that Iran would not accept any new nuclear agreement or amendments to the JCPOA.