The footage shows Marwa sporting a referee uniform in a hotel room, accepting $600 from an undercover reporter. "You know, thank you for the gift, but you know, the most important thing is that friendship… getting to know each other," Marwa is heard saying in the recording after accepting the money.
​According to Nairobi News, the quid pro quo happened before a game in the 2018 Africa Nations Champions, which ran from January 12 to February 4.
The video was released as part of a larger exposé by Ghanaian investigative journalist Anas Aremeyaw Anas to highlight the increasing bribery scams taking place behind closed doors in the African football world.
​With only a week to go before the 2018 World Cup begins on June 14, Marwa resigned from his officiating role after being informed of the reveal. However, despite stepping away from the tournament, he ultimately denied any wrongdoing to BBC News Africa.
Aside from Marwa, the investigation revealed that dozens of referees and even Ghanaian Football Association President Kwesi Nyantakyi were willing to take huge sums of money from undercover reporters before football matches.
Though a total of 150 separate payments were made overall, many just amounting to a few hundred dollars, the largest sum went to Nyantakyi, who took $65,000. According to the BBC, Nyantakyi, who is also a member of the FIFA Council, took the funds during a meeting regarding a sponsorship deal.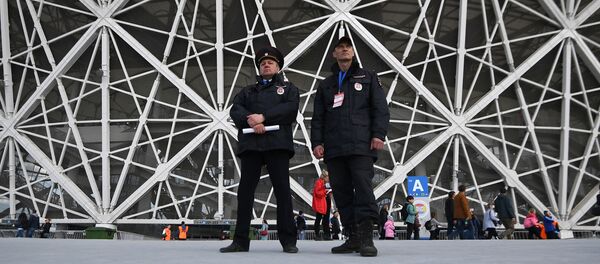 Nyantakyi has since come under investigation by Ghanaian police for using his position "fraudulently," Channel News Asia reported.
FIFA has launched its own investigation into the matter, as organization guidelines state that officials are prohibited from taking any gifts. However, Nyantakyi is currently still a FIFA Council member.
Despite highlighting a growing issue, Anas' efforts have come under fire as critics have suggested that the journalist's method of setting up undercover reporters to catch officials in the wrong creates an entrapment scenario. This, however, is a notion that Anas has repeatedly rejected, saying that no one forced the officials to take any funds.
Speaking to AFP before the video was released, Anas told the publication that he wasn't afraid and that refused to be intimidated for shedding light on the matter.
Anas' two-year project was unveiled on Wednesday at a preview attended by diplomats and politicians in Ghana's capital of Accra.