New Delhi (Sputnik) — India is lobbying for an international alliance to curb the menace of child sexual abuse material (CSAM) and other pornographic material. Revealing  the plan, India's Minister for Women and Child Development (WCD) Maneka Gandhi told reporters that India will start consultations with other countries to build an international alliance to combat cyber crimes involving pornographic materials within the next three months.
READ MORE: Sweden to Tackle Child Sex Abuse With 'Auto Porn-Finder'
"It was much needed. Children today with access to online technology are vulnerable to pornographic practices in multiple ways. Indian steps in the direction will be a role model for the world to follow if it comes out successful," Shiney Anil, program officer of Jovita, an organization for child protection and care told Sputnik.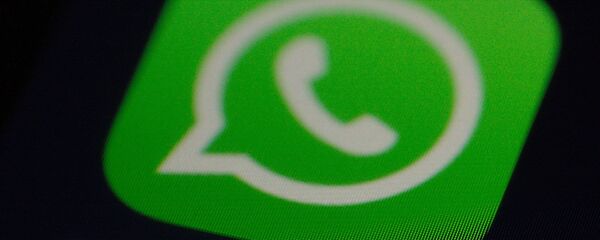 23 February 2018, 15:28 GMT
The Indian government has decided to coordinate with various agencies, social media platforms and support efforts for an international alliance against pornographic material in circulation.
"It is important to sign MoUs with agencies and alliances working to combat child sexual abuse material and pornography internationally," Women and Child Development Minister Maneka Gandhi told the press after a stakeholder's meet in New Delhi.  
During the stakeholders' consultation chaired by Gandhi,  social media giant Facebook said it had removed some 2,100,000 offensive images from their platform. 
READ MORE: FBI Warns Facebook Users Against Spreading Child Porn Video
"Similarly, WhatsApp is the most common source of sharing such material. India has also asked micro-blogging site Twitter to prepare a list of words that are being used in tweets and falls in the category of offensive," Gandhi said. 
The stakeholders who sat down with the minister to understand the issue have been asked to meet again in 45 days with an action plan.
Meanwhile, the Home Ministry is preparing to make functional its centralized portal and helpline to receive complaints of child pornography, as well as rape and gang rape.