"A majority of the court dismisses the appeal. A majority (Lord Mance, Lord Reed, Lady Black and Lord Lloyd-Jones) concludes that NIHRC does not have the standing to bring these proceedings. As such, the court does not have jurisdiction to make a declaration of incompatibility in this case," the court said.
Meanwhile, four out of seven judges considering the appeal ruled that the Northern Ireland abortion legislation, which allowed the pregnancy's interruption only in cases where the mother's life was at risk, was incompatible with human rights legislation.
READ MORE: Pro-Choice Campaigners Test Law In Northern Ireland By Swallowing Abortion Pills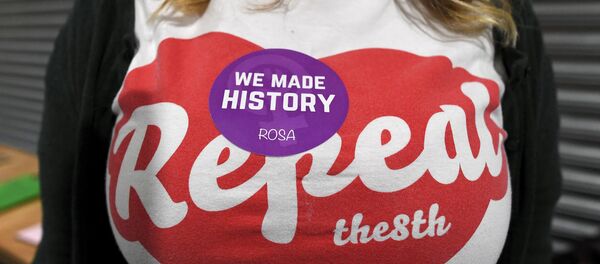 The Northern Ireland Human Rights Commission decided to question the compatibility of the country's
abortion law
, which bans abortions when there is a risk of fetal pathologies and in pregnancies resulting from rape or incest, with the European Convention on Human Rights (ECHR) at the UK Supreme Court in October.
Since 2013, abortions have been allowed in the Republic only in cases of life-threatening conditions. Illegal abortions could be punished with up to 14 years in prison.