"Maximum pressure is absolutely in effect. We don't use the term anymore because we are going into a friendly negotiation. Perhaps after that negotiation, I will be using it again," Trump told reporters in a joint press conference with Japanese Prime Minister Shinzo Abe.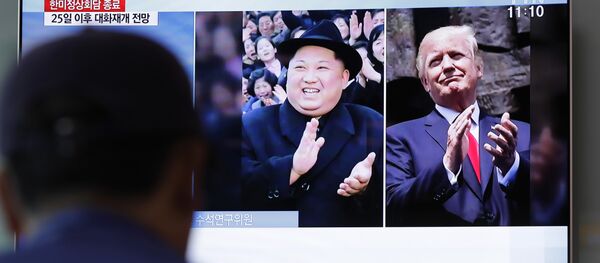 Trump stressed using the phrase again would mean the discussions with Kim at the summit did not go well. The US president explained he has a massive list of about 300 possible sanctions against North Korea, but he decided not to place the information at this time.
Trump also said he may look at additional sanctions after the summit, but expressed hope more punitive measures will not be necessary.
Meanwhile, Donald Trump said in a press briefing on Thursday that the letter he received from North Korean leader Kim Jong-un contained only a greeting, but a nice one that was greatly appreciated.
"Well, the letter was just a greeting, it was really very nice," Trump told reporters. "It was really a very warm letter, a very nice letter, I appreciated it very much and nothing other than we look forward to seeing you and we look forward to the summit and hopefully some wonderful things will work out."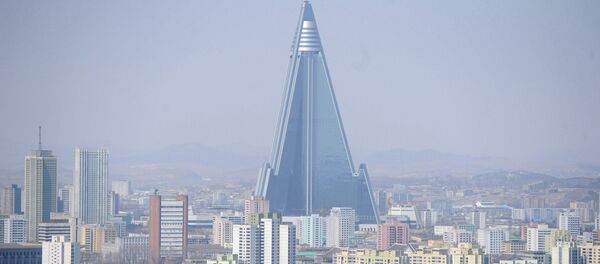 Trump added that he might try to get approval to release the letter.
Moreover, Trump told reporters on Thursday he will raise the issue of Japanese citizens abducted by Pyongyang during a summit with North Korean Chairman Kim Jong-un.
"He talked about it long and hard and passionately. And I will follow his wishes, and we will be discussing that with North Korea, absolutely," Trump said during a joint press conference with Japanese Prime Minister Shinzo Abe.
Abe said Trump understands the abduction issue more than any other world leader.
Japan's premier also expressed hope that the US-North Korea meeting in Singapore would be a great success and would make progress toward the release of Japanese citizens snatched by Pyongyang.
Trump said he discussed the issue with Abe in detail and promised to keep in close communication with him on the matter.
US President Donald Trump also thanked Chinese President Xi Jinping for closing the North Korean border, adding that it still needs to be closed further.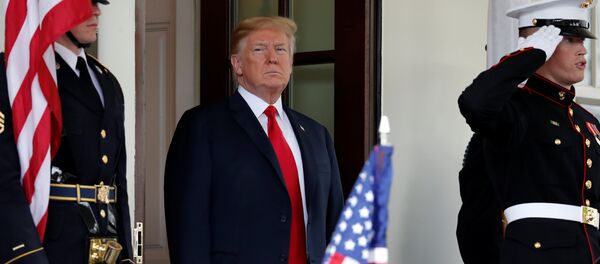 "President Xi of China has been terrific, the border has certainly been more closed than ever before. I'd like them to close it a little bit more, but it's been more closed than ever before," Trump told reporters.
However, just a few weeks ago Trump said China needed to continue being strong on the border with North Korea because recently it had become "much more porous and more has been filtering in."
Trump also said last month that he wanted the border to remain closed until an agreement is signed with North Korea.
On Monday, White House spokesperson Sarah Huckabee Sanders confirmed that the summit between Trump and Kim would take place in Singapore at 9:00 a.m. Singapore time (13:00 GMT) on June 12.