"In just a week literally the main sport event of this year the 21st World Cup is scheduled to take place in Russia. All of the stadiums, airports, hotels and infrastructure are ready and waiting to receive the football fans. I would like to use this opportunity to inform you that the Russian mission with the support of other countries will organize the live broadcast of all the football matches in the Palais des Nations," Gatilov said delivering a speech during a diplomatic reception.
READ MORE: Authorities Prevent Overcharge in Moscow's Hotels Ahead of FIFA World Cup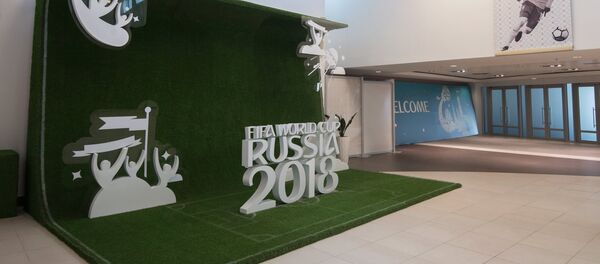 The fan zone will be opened at one of the coffee bars located in the Palais des Nations, where people will be able to watch in particular the opening ceremony of the tournament and the game between national teams of Russia and Saudi Arabia on Thursday.
From June 14 to July 15, Russia will host the FIFA World Cup for the first time in history, with the matches set to be held in Moscow, St. Petersburg, Rostov-on-Don, Sochi, Yekaterinburg, Saransk, Kaliningrad, Nizhny Novgorod, Kazan, Volgograd, and Samara.