"The Islamic Republic will seriously pursue the cancellation of the Boeing agreement through international, legal and judicial tribunals," Press TV cited Iranian MP Taqi Kabiri, who represents the parliament's economic commission, as saying.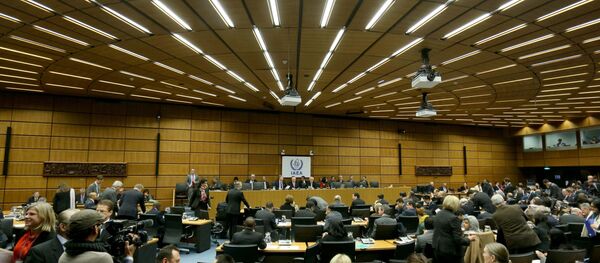 Kabiri's statement arrived two days after Boeing stated it would not fulfill a lucrative multi-billion-dollar contract to sell jets to the national carrier Iran Air, given the fact that it no longer has a license to trade with Iran.
"From the very beginning, we should have got a strong guarantee from the aircraft manufacturer so that they would not be able to easily violate their contracts," Kabiri said. However, he went on to state that the actions would bear no effect on Iran, adding, "They [the US] cannot harm us in this way."  
Earlier in May, the US Treasury said that Airbus and Boeing would no longer be licensed to sell to the Persian Gulf state, thus dooming the 2016 and 2017 contracts with Iran, worth roughly $39 billion in total, which oversee the delivery of 110 Boeing passenger jets and 100 Airbus planes to the country.
The licenses were revoked following President Donald Trump's announcement in May to pull out of the historic P5+1 nuclear deal, which stipulated the eventual lifting of anti-Iranian sanctions in exchange for Tehran ensuring the peaceful nature of its nuclear program.
Trump has decided to restore the sanctions on the country and further toughen them – a move that the other signatories to the agreement, namely the EU, Russia, China, France, the UK and Germany have severely blasted. The move to levy several rounds of sanctions was billed by the US Treasury as an "aggressive campaign" meant to hit Iran's elite Islamic Revolutionary Guard Corps (IRGC).
READ MORE: European Businesses in Iran: Expert Explains How to Get Around US Sanctions
US engineering giant General Electric recently said it would curb all its operations in Iran by November 4 in order to meet the 180-day deadline set by the White House to cut business ties with the Islamic republic.