"As with any partnership, the prospect of unilateral action by one side, to the detriment of the other partner, places the entire mutually beneficial relationship at risk. Placing tariffs on EU steel and aluminum imports — imports that are high value and support critical U.S. industries — is a significant step in that protectionist direction. So is going after the European auto industry — an industry that invests billions in the United States and creates millions of jobs," the letter published at The Washington Post newspaper said on Friday.
READ MORE: US Tariffs Aim to Solve Domestic Issues Rather Than Apply Sanctions — AfD Member
The ambassadors noted that the European Union was the top destination for US exports, stressing that the bloc's tariff rates were constant and predictable.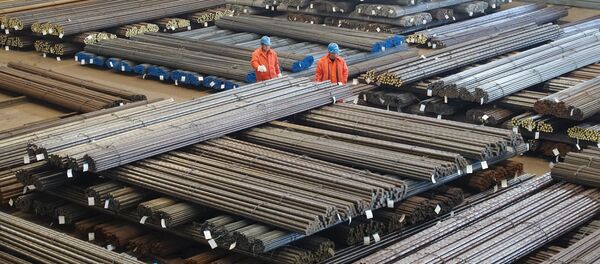 The ambassadors called on Washington to focus on the issues that were beneficial for both sides, such as joint efforts in addressing market distortions, movement toward fair global system of trade, improvement of market access, protection of intellectual property, and reducing red tape and tariffs existing between the United States and the European Union.
In May, US President Donald Trump announced that he would impose a 25-percent tariff on steel imports and a 10-percent tariff on aluminum imports from the European Union, Canada and Mexico starting from June 1. In turn, Brussels said that it would retaliate with its own duties against US goods, and complain to the World Trade Organisation (WTO) over the US trade policies.