Uralvagonzavod is in the process of creating a new third generation of its Terminator series of tank support vehicles, Rostec Armament cluster industrial director Sergei Abramov has told Sputnik.
"Taking into account the experience of the combat use of the Terminator, we are now working on the shape of a new modification of this machine," Abramov said. 
"The improvement of its tactical and technical characteristics, and the modernization of its chassis are being discussed. The new vehicle will be able to operate against all types of targets: air, ground, enemy troops and material targets," the official added.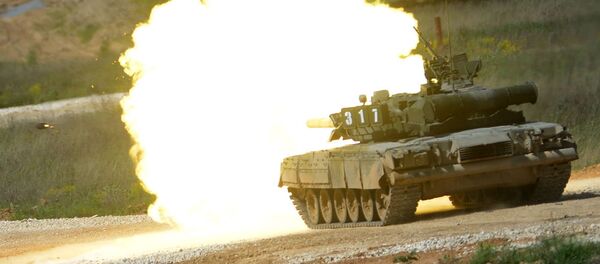 Noting that the existing Terminator-2 has proven "very successful," Abramov said that there were still multiple ways it could be improved over the long term. For instance, whereas the current version of the vehicle has a crew of five, a three-man version has also become available. The latter is made possible through increased automation of the vehicle and its weapons, the official explained. 
Other innovations include ground-to-air projectiles with an adjustable trajectory, which will allow the Terminator-3 to bring down unmanned aerial vehicles, as well as burst projectiles and larger-caliber main guns, a defense industry source told Sputnik.
Noting that it's too early to officially name the next-gen tank support vehicle, Abramov said it could be dubbed Terminator-3, pending defense ministry approval.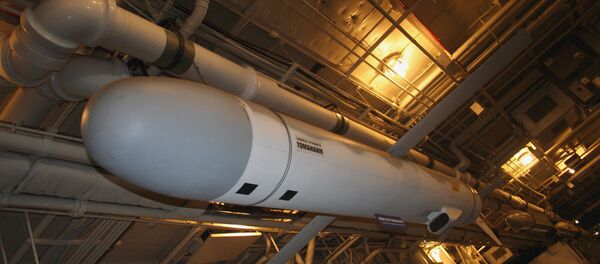 Terminator developer Uralvagonzavod created the first version of its combat support vehicle in the late 1990s based on the experiences of the Soviet Afghan and Chechen wars. The Terminator made its first public appearance in 2000. Equipped with twin 30mm autocannons, two grenade launchers, four ATAKA anti-tank guided missiles and a 7.62mm PKTM machine gun, the system is built on the chassis of a T-72 main battle tank. Current Terminator-2 operators include Russia and Kazakhstan, with Algeria set to receive several hundred starting in 2018, and other countries, including Azerbaijan, Peru, and Syria showing interest.
Last year, the Terminator-2 was spotted at the Hmeymim airbase in Syria, where it was examined by President Bashar Assad.