According to the outlet, the wall, which incorporates layers of physical, electronic and advanced technology, was constructed in six Turkish provinces — Sanliurfa, Gaziantep, Kilis, Hatay, Mardin, and Sirnak — in order to prevent illegal crossings and smuggling, and to foster security of the border with Syria, which has been engulfed in a civil war since 2011.
READ MORE: Analyst: US Wants to Stop Turkey From Using Syria's Agenda for Its Own Interests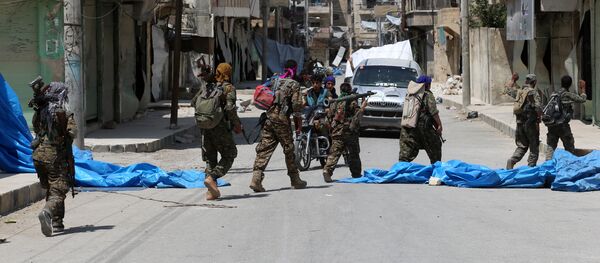 The main portion of the wall (564 kilometers) was built by the TOKI, a state-backed housing agency, while the other 200 kilometers were constructed by the governorates of the border provinces, the agency added.
A project for the construction of an 826-kilometers wall along the shared border was launched in 2015. The barrier covers almost the whole length of the Turkish-Syrian border, which is 911 kilometers long, according to the agency.
It also reported that Turkey had almost finished building a 144-kilometer wall along the Iranian border.