With India already reportedly purchasing about $15 billion worth of US-manufactured arms, Tina Kaidanow of the State Department's Political-Military Affairs Bureau continues to tout the "strategic importance" of US-Indian relations in a bid to sway New Delhi away from Russian defense contractors, according to Defense One media website.
"If we want to see that continue and I think both we and our Indian friends want to do that, then it's incumbent on us to give them the best case and hopefully that will engender a willingness on the part of the Indian government to think about our systems as they go forward in their procurement," she said.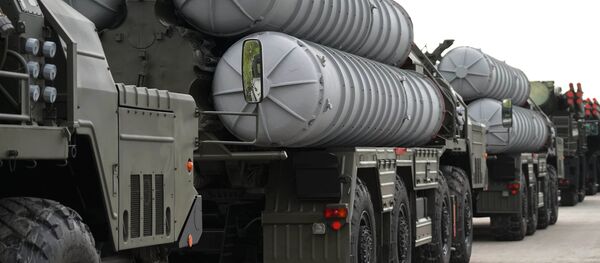 Last month, Kaidanow reportedly visited New Delhi where she engaged in "exceptionally good, very, very productive conversations" with Indian officials on a number of matters, including the US sanctions imposed against Russian companies including Almaz-Antey – the manufacturer of the S-400 surface-to-air missile systems that India reportedly intends to purchase.
"The acquisition of these systems is … beneficial to the Russian government. Our distinct hope is that other countries will take that into account as they make their decisions," she remarked.
Kaidanow also said that US diplomats held similar discussions with a number of other parties, which might be interested in purchasing Russian-made military hardware, "in order to help them identify and avoid engaging in any potentially sanctionable activity."
READ MORE: Turkey Rejects US Demand to Cancel Russian S-400 Deal — Reports
Earlier, the United States warned that Turkey may face serious repercussions if it decides to go on with the purchase of Russia's S-400 air defense missile systems.
Ankara, however, rejected Washington's demands, declaring that any possible sanctions against Turkey would not be left without a response.