"In support of the DPRK-USA Singapore Summit, road closures will be effected along roads in the vicinity of Changi Airport towards Tanglin Road," the Singapore Police Force said in a statement.
Concrete barriers and security checkpoints were erected at various locations on Sentosa island, including the summit venue at the Capella Hotel, and the Shangri-la Hotel, where Trump is expected to stay.
Singapore's Ministry for Home Affairs has declared the summit an "Enhanced Security Special Event" under the country's Public Order Act.
Singapore has received no intelligence of potential threats to security amid a high-profile summit between US President Donald Trump and North Korean leader Kim Jong Un, Singaporean Minister for Home Affairs K Shanmugam told Sputnik.
"No specific threats," Shanmugam said when asked whether security forces had received intelligence on any potential threat to the summit.
Shanmugam noted that Singapore has taken extraordinary measures to secure the venue of the historic summit, adding that the work of security forces was far from completed.
"I'd describe it as my people are quietly confident," he said of the security measures already in place. "But in this business, you don't ever say it's all done."
READ MORE: 'Critical Gauge': Trump to Decide on Deal with Kim in Singapore — Reports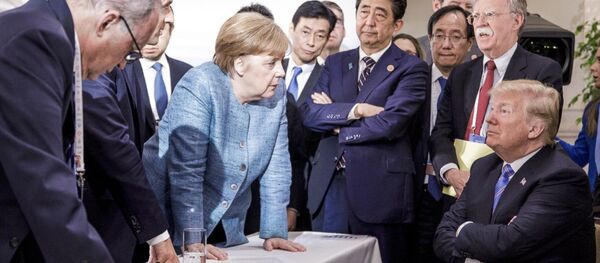 On June 8, the police force said that the venues involved in the Singapore Summit, and the areas around them, have correspondingly been designated as Enhanced Security Special Event Areas from 10 June to 14 June 2018.
Police will enforce stringent security checks around the Enhanced Security Special Event Area throughout the designated period, the statement said.
Trump and Kim will meet on Tuesday at 9 a.m. for talks on denuclearization. The summit was made possible after a significant thaw of tensions on the Korean Peninsula.