"One can destroy an incredible amount of trust very quickly with one tweet. That makes it even more important for Europe to stand together and defend its interests even more decisively," Mass wrote on Twitter.
On Saturday, the leaders of the Group of Seven (G7) countries – Canada, France, Germany, Italy, Japan, the United Kingdom, and the United States – concluded the two-day summit in the Canadian province of Quebec. Canadian Prime Minister Justin Trudeau said that the final communique had been agreed by all the seven countries.
READ MORE: US Official Says Canadian PM 'Stubbed Us in Back' by Remarks at G7 Summit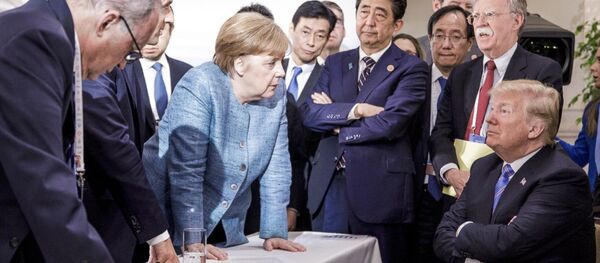 However, later the same day, Trump said he had instructed the US House of Representatives not to endorse the communique due to the statements made by Trudeau, who called the recent US metal tariffs insulting" and pledged to proceed with retaliatory measures. Trump also accused Trudeau of dishonest behavior, claiming that his statements after summit had contradicted his behavior during their meetings.
In the run-up to the G7 summit, US relations with the most of the other G7 countries have deteriorated, since Washington removed an exemption on 25 percent tariffs for steel and 10 percent for aluminum from the European Union, Canada, and Mexico on June 1, which prompted the European Union and Canada to roll out retaliatory measures.