"The current visit of President Putin has become an absolute success, [the visit] was very fruitful. It has become a powerful impulse for the further development of the Chinese-Russian relations. The leaders of the two countries have determined the further areas of development of bilateral relations, and have exchanged their opinions on the international issues of common interest," Geng told a press briefing.
The fact that Putin had become the first foreign leader to receive the Chinese Order of Friendship shows strong friendly ties between the two nations, the spokesman added.
READ MORE: We Agreed on Fostering Greater Economic Partnership With China — Putin
Geng praised the Russian president's contribution to the development of Chinese-Russian relations. The foreign ministry spokesman noted that Putin was the most recognized foreign leader by the Chinese public.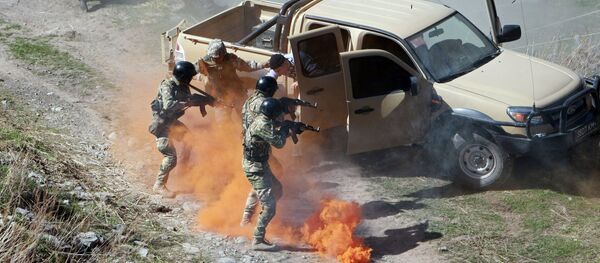 Putin has made 19 trips to China, Geng stressed.
The Russian president visited China between Friday and Sunday. As part of his trip, he held talks with his Chinese counterpart Xi Jinping, during which the two leaders signed a joint declaration and a batch of bilateral documents. Putin also attended the Shanghai Cooperation Organization (SCO) summit, which took place in the Chinese coastal city of Qingdao over the weekend.