"Today the Sea Watch 3 ship of a German NGO flying a Dutch flag is off the Libyan coast waiting to take on the umpteenth load of immigrants to bring to Italy again … Italy has stopped bowing its head and obeying, this time THERE IS SOMEONE WHO SAYS NO. #chiudiamoiporti (#weareclosingtheports)," Salvini wrote on Twitter, as quoted by the Ansa news agency.
READ MORE: 'Under Attack From the South' — Dep. PM Wants NATO to Defend Italy From Migrants
Earlier in the day, the Maltese government also refused to accept migrants from the Acquarius. Valletta said that since the rescue happened in the Libyan search and rescue area and was coordinated from Rome, Malta is neither the coordinating authority nor has the competence to settle this issue, thus it would not take in the migrants and asylum seekers.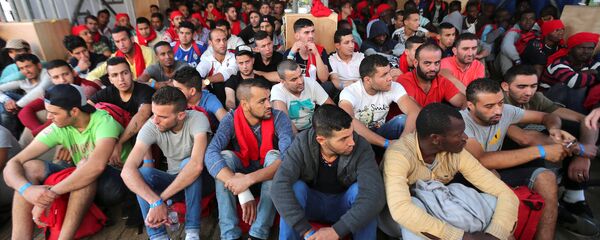 Since Friday, the German branch of the SOS Mediterranean NGO has been rescuing migrants and asylum seekers in the Mediterranean and taking them on board the Acquarius. The vessel, now carrying 629 people, was ordered by the Italian Maritime Rescue Coordination Center late on Sunday to remain 35 nautical miles from Italy and 27 nautical miles from Malta.
Under international law, people rescued at sea should be brought to the nearest and safest port for assistance.