Sputnik: Was this a politically-motivated action or a strictly economic move?
Nafis Alam: I think this is a political move as Saudi Arabia wants to control oil supply and demand and [therefore] oil prices. Saudi Arabia, along with a couple of Middle Eastern countries like the UAE, Qatar and Bahrain, and also Russia, controls most of the oil supply to the market.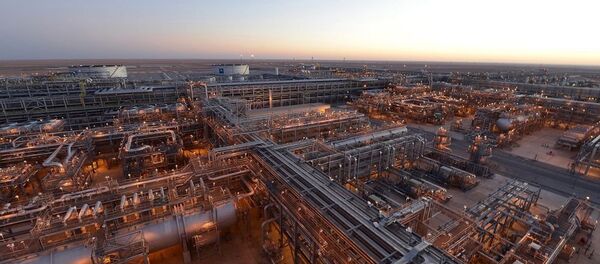 Sputnik: How is this going to affect oil prices in the US and worldwide?
Nafis Alam: The past year oil prices have gone up. If the OPEC accepts the decision by Saudi Arabia and Russia to increase oil production, the price could fall down to the range of between $55 and $70 in the last quarter of 2018. Even if the OPEC doesn't go along with the Russian and Saudi decision, [these two countries] will probably keep pumping oil to the international market. However, the overall impact of this will not be [significant] with the average oil price hovering between $70 and $75 a barrel.
Sputnik: With the US walking away from the 2015 nuclear deal with Iran, how do you think this could affect Iran's influence on the oil market in the near future?
READ MORE: US Reportedly Sought Saudi Backing Before Trump Quit Iran Nuke Deal
Nafis Alam: Iran has some futures contracts with US importers and there is no clear indication at the moment of the concrete level of the US embargo and its concrete impact [on Iran]. It's not only Iran that is affecting the global oil prices. Venezuela is the biggest oil producer in Latin America and so the US has to tread very carefully between the two. That's why it is reaching out to Saudi Arabia; it has a special connection with. Saudi Arabia is buying arms from the US and has to sell oil to the United States. This is a window of opportunity for both countries, as the Iranian embargo will have little effect on oil supplies to the United States.
The views expressed in this article are solely those of the speaker and do not necessarily reflect the official position of Sputnik.