Some 2,500 journalists flocked to the International Media Center in Singapore ahead of the summit. However, the majority of them are from Asian countries, as US and other Western medias caste shade on the US president for supposedly capitulating to North Korea by agreeing to the talks, which could open the way to denuclearization and peace.
At the media center, Becker caught up with Nile Bowie, a journalist at Asia Times who lives in Singapore, to talk about what the meeting means for Singapore and the larger Southeast Asia region. Listen to their interview below (12:45).
​"The mood ahead of the summit is one of great anticipation," Bowie said, adding that "everyone is waiting with baited breath, watching the news as it comes in."
Bowie noted that Singapore often plays host to multilateral events and high-level meetings because it is considered a relatively neutral player in the region.
"If we consider Southeast Asian countries and their security and strategic orientation: these are small countries sandwiched between large powers. China is one of the key economic players in the region," Bowie said. Singapore's population, however, is 76.2 percent ethnically Chinese, according to Singapore's National Population and Talent Division.
Former US President Barack Obama was responsible for a historic shift in US foreign policy he called the "Pivot to East Asia," where it was to focus less on Middle Eastern security and more on the Asia-Pacific region. Not much of this pivot has materialized, though, because it was closely tied to the successful adoption of the Trans Pacific Partnership (TPP), which Trump nixed shortly after coming into office in 2017. It was to compete with China's One Belt, One Road Initiative, battling for economic dominance in region, which sees the 50 percent of world trade passing through it.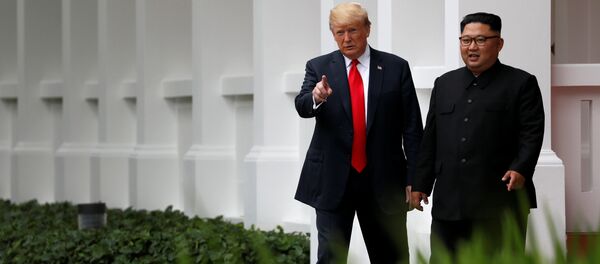 Singapore, which has been traditionally aligned with the US, has been "trying to court [Trump], trying to be as friendly as possible," Bowie said. But despite it's usually pro-US policies, Singapore and the DPRK [Democratic People's Republic of Korea, North Korea's official name] have had diplomatic ties since 1975, although they're not "very deep," Bowie explained. "There was, until Singapore abided by UN Security Council sanctions and ceased all trade… a small trade relationship."
Meanwhile, Singaporean Foreign Minister Vivian Balakrishnan, who was seen on June 11 just prior to the summit in a selfie with Kim, was in Pyongyang from June 7 to 9. "Normally, we see high level [Singaporean] diplomats, when they do go to Pyongyang, their feedback is a bit tempered. In a sense this was one of the most glowing accounts of Pyongyang," Bowie told Loud & Clear. "[Balakrishnan] went there, he said it's a gleaming, green, modern city with enormous potential. He spoke about when UN sanctions are dropped, there'll be enormous opportunities."
Even if the summit doesn't go as best it could, much progress has already been made. "Ultimately the North Koreans are going into these talks, they've seen in recent months pull out of the Iran nuclear deal, the JCPOA. They, of course, don't trust the Trump administration to give a sincere security guarantee," Bowie said.
But for the DPRK, it's not all about just seeing the peninsula denuclearize and obtaining security guarantees from the US, which maintains a presence of some 25,000 troops on the peninsula.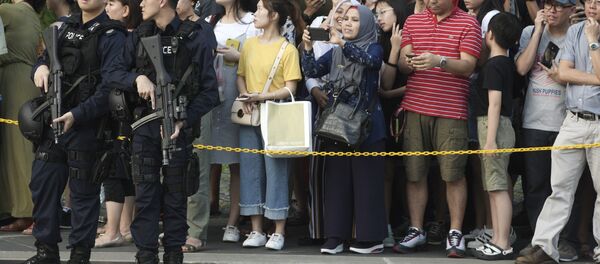 Much of it comes back to trade. "I think as a result of the last few months' diplomatic engagements on the part of Kim Jong Un, his view has changed; his diplomatic stature has changed; he's met with top world leader; he's met with diplomats, and I think perceptions of him even in South Korea have changed dramatically," Bowie said.
That spells a brighter future for the North, Bowie suggested. "What I feel is that this is going to lead towards… this new situation where countries see North Korea as acting in goodwill and trying to promote a solution. And accordingly, countries like Russia and China will open and expand their trade relations with North Korea," he said.
"Since Kim Jong Un has been in power, he has always emphasized the importance of developing North Korea's economy," Bowie said.