"I think it will be amazing. It's a huge country with a lot of people. It will be nice having a World Cup there. I think it will be amazing, just like every World Cup," Ibrahimovic said in an interview with FIFA.
He added that the World Cup was "the biggest party in the world" and that he wanted to be at the tournament no matter where it is held. "I would not miss it," Ibrahimovic said.
READ MORE: Every World Cup Team Vying to Topple Reigning Champs Germany — Joachim Low
He also named his personal favorites to win the upcoming World Cup.
"I think Brazil, Spain, Germany, obviously Sweden. Argentina also, even if they don't want to speak about themselves as favorites: they are. I am sorry the US is not in the World Cup because that's my new country where I live, and I would support them also," Ibrahimovic said in an interview with FIFA, when asked who his favorites to win the World Cup were.
Germany beat Argentina 1-0 in the 2014 FIFA World Cup final in Rio, after humiliating Brazil 7-1 in the semi-finals. Spain won the 2010 World Cup in South Africa and Euro 2012, co-hosted by Poland and Ukraine.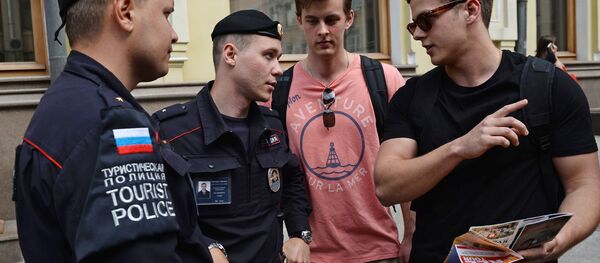 The 36-year-old, who currently plays for the US club the Los Angeles Galaxy, has played for a number of European giants, such as Juventus, Barcelona, Milan, Paris Saint-Germain and Manchester United, over the course of his career. Ibrahimovic is Sweden's all-time top goal scorer, having netted 62 goals in 116 matches before retiring from international football after the Euro 2016 in France.
READ MORE: United by FIFA, Divided by Teams: Football Frenzy Grips Indian State
The 2018 World Cup will be held in Russia from June 14 to July 15, with the games set to take place in 11 cities across the country. Sweden, who have qualified for the World Cup for the first time since 2006, will play the defending champions Germany, Mexico and South Korea in Group F.