On Monday, the United States sanctioned three Russian individuals and five entities under an executive order against malicious cyberactivities and the Countering America's Adversaries Through Sanctions Act (CAATSA) over threatening the safety and security of the United States and its allies.
"Of course, Russia will react to this unfriendly move. And, in my opinion, no legal procedures will be needed. The law on countersanctions against the United States and other unfriendly countries, which has recently came into force, gives all opportunities to harshly respond to these sanctions as well," Klintsevich said.
The lawmaker stressed that there were no grounds for new and previous US sanctions against Russia, calling the restrictions "a specific form of unfair competition," used by Washington in relations with its partners, as well as rivals.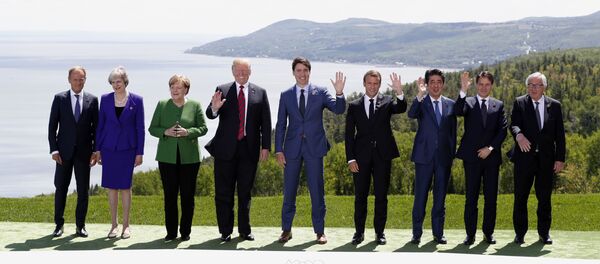 Klintsevich also said that protecting national security is Washington's far-fetched pretext for anti-Russia sanctions, which have been imposed bypassing the UN Security Council and without consulting America's European partners.
Washington has introduced several rounds of anti-Russia sanctions since Crimea's reunification with Russia and amid the accusations of the latter's alleged involvement in the Ukrainian conflict. Moscow has refuted all the accusations and taken retaliatory economic restrictions.
On June 4, Russian President Vladimir Putin signed into law measures to counteract "unfriendly actions of the United States and other foreign countries." The law allows for countermeasures against the United States and its allies, that have introduced anti-Russia sanctions. It also allows for a temporary or definitive end to cooperation with the countries or entities that have engaged in unfriendly actions toward Russia.