According to the country's Minister of Petroleum Bijan Zangeneh, up to 75 percent of the $200 billion Iran needs to sink into its  and gas production were expected to come in the form of foreign investments, Press TV reported.
However, these plans have been seriously hampered by President Donald Trump's recent decision to exit the 2015 nuclear deal and re-impose sanctions on the Islamic Republic.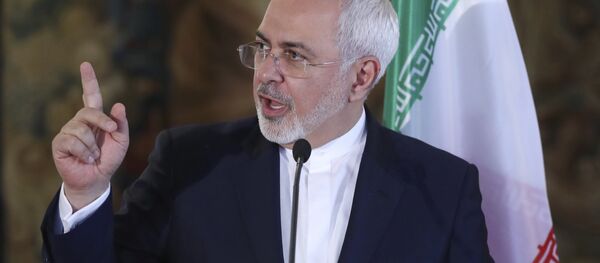 To handle the problem, Iran now plans to issue bonds to fund oil projects and has already offered such projects both in national and foreign currency-denominated bonds.
In the past, the government had issued sovereign state-guaranteed bonds to pay its debts and improve the balance sheet of the banking sector.
Under Islamic banking rules, no interest is paid on bonds and buyers become stockholders and share in the profits or losses of the bond issuer.
The government hopes that the issue of bonds denominated in foreign currencies may check the dollar- and euro-buying spree caused by the recent depreciation of the national currency, the rial, and secure much-needed funds for development projects.
On Saturday, Bijan Zangeneh unveiled plans to jack up oil output by 460 million barrels within three years from 29 oilfields.
On May 9, US President Donald Trump said the US was walking away from the 2015 nuclear agreement with Tehran, the JCPOA, which imposes strict restrictions on Iran's nuclear program in exchange for the loosening of economic sanctions.
Trump has said that he would re-impose US sanctions on the country and threatened to sanction foreign companies doing business with Iran.
Following Trump's announcement, the leaders of France, Germany and the United Kingdom expressed their regret over Trump's decision in a joint statement, stressing their countries' commitment to the JCPOA.
READ MORE: Energy Analyst Gives 6 Reasons Why EU Will Resist Folding to US Pressure on Iran
They have also announced plans to apply a 1996 law that would prohibit European companies from complying with any sanctions the US would reintroduce against Tehran.
Washington's European allies remain firmly committed to the existing nuclear agreement with Tehran and want to work with Russia to avoid what they believe would be a disaster if the groundbreaking deal falls through.