"Pray for a miracle… That's exactly what English fans do and what I will be doing," Williams told journalists.
The World Cup kicks off in Moscow on Thursday, with Williams set to perform with Russian opera singer Aida Garifullina at the opening ceremony held before the first match between hosts Russia and Saudi Arabia.
According to the singer, the opening ceremony would be a "high-quality entertainment."
"They [the World Cup opening ceremony visitors] can expect high-powered, high-quality entertainment with a huge classy, classical feel in front of 80,000 people beaming life to billions around the world. High production value, high pressure, Beauty [Aida Garifullina] and the Beast [Williams]," Williams told journalists.
READ MORE: Famous Opera Singers to Perform at FIFA World Cup Opening Gala Concert in Moscow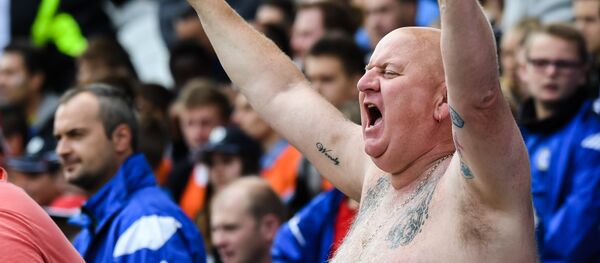 However, the star said that after the ceremony he would "gonna go home and have the best seat in the house,"
When asked who will win the tournament, Williams without a hesitation told journalists "Germany." He added that he hoped to see 1966 champions England again claim the World Cup title in his lifetime but did not expect much from Gareth Southgate's squad at this summer's tournament.
"I expect for England to score first in their group game, and the whole country… to go 'Yes! We're gonna win this!' And then, in the second half, the other team will score two goals, and we'll all be hugely disappointed. As an English [football team] fan you're just hugely disappointed all of the time," Williams said.
The World Cup will be held in 11 Russian cities from June 14 to July 15.