Pitbull AD is powerful "drone killing" machine. Its manufacturer — the Israeli General Robotics claims that Pitbull AD is capable of jamming drones with its "soft kill" option at a distance of about one kilometer or completely destroying unmanned aerial vehicles at the push of a button. The system's "hard kill" option can work with various machine guns using the popular 7.62 and 5.56-millimeter ammunition.
The turret can be installed on just about any vehicle — from ATVs and SUVs to boats and aircraft.
READ MORE: German Parliament Committee Supports Israeli Intel Drones Lease Plan — Reports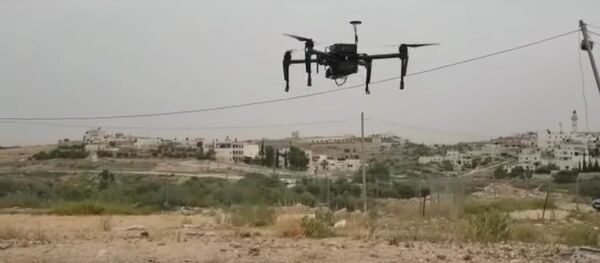 Kenes Rakishev — a Kazakh investor and the founder of Singulariteam Fund invested two million dollars into General Robotics, where he currently owns 30% of shares in the company.
Rakishev says that the Pitbull AR project, which was supported by his organization, could be the answer to the growing global drone threat:
"This product made by General Robotics — the company that our fund supports, makes it possible to intercept drones mid-flight, helping to secure borders."
General Robotics has almost a 10-year history of research and production of robotic equipment for counter-terrorism units. The company presented the Pitbull AD at the Eurosatory-2018 fair, alongside its other devices, such as the DOGO anti-terror robot, which is armed with a gun and equipped with eight video cameras — features that allow SWAT teams to use the device in hostage situations.
Israel's Global Robotics presented its latest Pitbull AR anti-drone turret and DOGO tactical combat robot in Paris. Seems like something out of sci-fi movies or video games, and yet it's already functional — helps saving lives of law enforcement officers. Photo from GR website. pic.twitter.com/vWvySj9K0C

— Denis Bolotsky (@BolotskySputnik) 14 июня 2018 г.
Drones, which are currently very popular with consumers worldwide, also pose a great danger if they fall into the wrong hands. Terrorists have already tested the technology when trying to bomb Russia's Hmeymim air base in Syria using drones with explosives on January 8th of this year.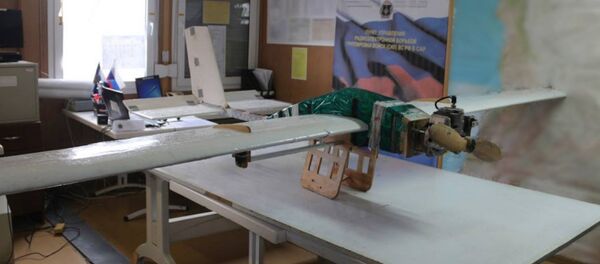 10 January 2018, 09:47 GMT
Russia's MoD reported shortly after the attack that it had intercepted the majority of 13 unmanned aerial vehicles and managed to avoid serious casualties at its facilities in Hmeymim and Tartus.
Eurosatory-2018 is an international defense and security exhibition, which opened in Paris on Monday, June 11th.  Besides drones and anti-drone equipment, manufacturers from all over the world are showcasing other equipment, such as missiles, tank-fighting robots, armored vehicles, and aircraft.