US Secretary of State Mike Pompeo stressed that the United States, South Korea and Japan are committed to complete, verifiable and irreversible denuclearization of Korean Peninsula, saying that the US will not repeat earlier mistake of lifting economic sanctions on North Korea before complete denuclearization.
Pompeo noted that President Donald Trump was very clear about the sequencing of North Korea's denuclearization, with any easing of sanctions reserved for when Pyongyang gets rid of all nukes.
"We are going to get complete denuclearization. Only then will there be relief from the sanctions," he assured reporters after a trilateral foreign ministers' meeting in Seoul, South Korea.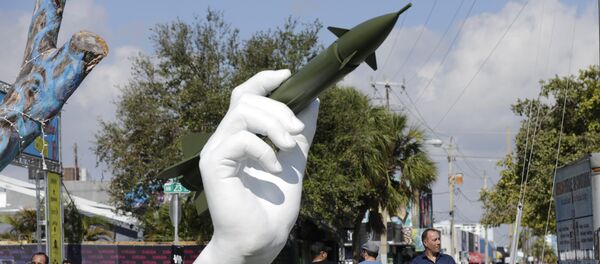 Meanwhile, South Korea's foreign minister said at a briefing with her US counterpart that US military presence on the Korean peninsula will remain a key deterrent despite a turnaround from tensions in the US-North Korean relationship.
"Secretary [of State Mike] Pompeo and I reaffirm that ROK-US alliance… is robust as ever, that the US forces in Korea has played and will continue to play a crucial role for deterrence and peace and stability on the Korean peninsula," Kang Kyung-hwa said after a US-South Korea-Japan meeting of foreign ministers in Seoul.
Earlier, the North Korean Central News Agency (KCNA) has reported that US President Donald Trump told North Korean leader Kim Jong-un during the historic summit between the two leaders about Washington's intention to lift sanctions against Pyongyang amid further improvement of relations between the two countries.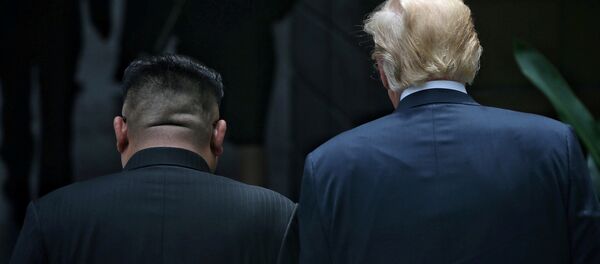 The North Korean leader said that in order to achieve the
denuclearization
of the Korean Peninsula, the United States and North Korea should refrain from confrontation and take measures to guarantee stability, KCNA reported.
On Tuesday, Trump held a historic meeting with Kim in Singapore. The summit resulted in signature of a final document, which included the agreement to establish new bilateral relations, as well as the decision to join efforts to "build a lasting and stable peace regime on the Korean Peninsula." Pyongyang reaffirmed its commitment to the denuclearization of the Korean Peninsula, while the United States pledged to provide security guarantees.