"I think it's unreasonable," Jude Woodward, author of the new book "The US vs China: Asia's New Cold War?" and former visiting professor at Shanghai Jiao Tong University, told Radio Sputnik's Loud & Clear on Friday.
​"In response to the first threats from President Trump on the initial tranche of tariffs he proposed, I think China responded extremely reasonably. China said, 'OK, we'll buy a lot more of your automobiles, we'll buy a lot more of your agricultural outputs, your food outputs, and we'll deal with the deficit in that way.' And that's a way that is good for everyone," Woodward told Loud & Clear.
"Because it's not about cutting back on trade, it's about increasing trade," she noted, "and it looked like that was agreed."
"And then, President Trump has turned around and said, 'We're going to slam on all these tariffs anyway.' So I don't think that's reasonable," the author said.
In fact, Woodward doesn't actually think the tariffs are meant to provoke a direct economic
response in the form of a "trade war," which even Beijing insists is not happening. There is "no trade war," China's Commerce Ministry said Friday when announcing proportional retaliatory tariffs, "but the Chinese side has no choice but to strongly oppose this, due to the United States' myopic behavior that will harm both parties."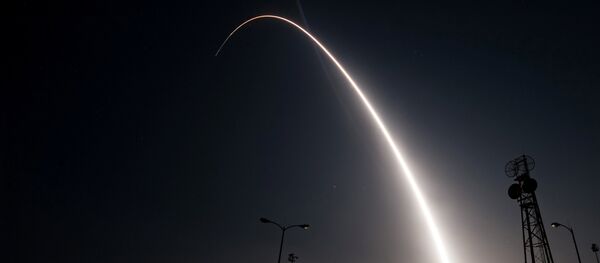 "What underlies it has nothing to do with trade. It's an attempt to hold back China's technological development — that's the real purpose," Woodward said.
At least, Trump will "try to" block China's tech evolution, Woodward said, emphasizing, "But I don't think it will succeed."
China's strategy to produce higher-value technological products is key to its overall growth moving forward, she said, and that train is already moving so fast that it isn't likely the US will be able to stop it.
After Trump announced his tariff package, Beijing responded hours later by placing an import tax on $50 billion worth of goods sold by the US, Sputnik News reported.