"The first days have shown that everything we provided performs optimally and correctly," he said.
Vasily Starkov also said that road network reconstruction works had been completed near the Ekaterinburg Arena.
"The area is now unrecognizable. There are very comfortable wonderful junctions and logistics," he stressed.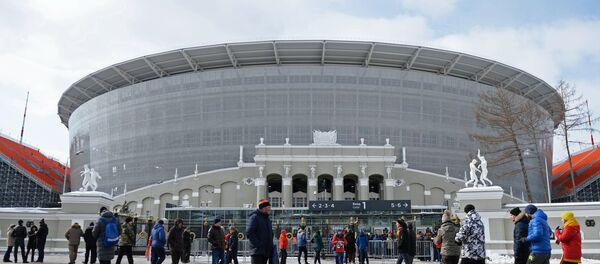 In his turn, Alexey Piskunov, Koltsovo Airport's executive director, said that in preparation for the 2018 World Cup in Yekaterinburg they've built a new runway, 20 additional airplane parking spaces and 15 passport control booths.
"Yesterday an airplane from Antalya with more than 520 tourists on board landed, a few minutes later we had a plane with Egyptian fans. It took only 20 minutes to check the passports of the first aircraft's passengers. The Egypt fans were entering an almost empty room," Piskunov said.
READ MORE: Where and What to Eat in Yekaterinburg
Yekaterinburg's railroad complex has been extensively renovated for the World Cup. According to Alexei Grebenkin, the deputy chief of the Sverdlovsk Railway, 32 extra trains and 46 "Swallows" were directed to the airport.
He also stressed that during the group stage the city's railway station would accommodate about 400,000 passengers.