In late Asian trade on Friday, the euro eased 0.2 percent to $1.1546, its lowest level since May 30, while the dollar index rose 0.3 percent to 95.111 against a basket of six major peers, its highest level since November.
This development occurred in the wake of a decision made by the ECB to keep interest rates at record lows into 2019 while simultaneously moving to end its massive bond purchase scheme which was previously implemented as part of its anti-crisis measures.
"The ECB has made it clear that it does not want quick rate hikes, although it now considers progress towards the inflation target as 'substantial'. Against the background of uncertainties in the world today – such as trade – this makes sense, as does the emphasis on data dependency," Stefan Kreuzkamp, chief investment officer at Deutsche Asset Management, told Reuters.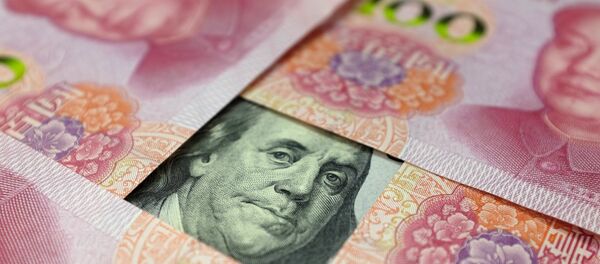 At the same time, the Federal Reserve declared that it would likely increase the US rates twice in 2018 and four times in 2019, according to AFP.
"The Fed, barring any unexpected financial market calamity, is primed to raise the interest rate every quarter, while the ECB will continue to sit on their hands well into 2019. These opposing views should see interest rates diverging more between the two most powerful central banks in the US's favor, which should continue to lend support to the dollar. And it should keep the Euro circling the drain well into the summer," Stephen Innes, head of Asia-Pacific trading at OANDA, remarked.
READ MORE: 'The Eurozone Fails': German Party Criticizes ECB's Monetary Policy
Earlier in May, the Alternative for Germany (AfD) Party's national spokesman Jörg Meuthen claimed that the ECB's monetary policy was becoming increasingly "politicized," while the Eurozone itself "fails."