"I reiterated our guiding principles regarding Syria. First of all, Iran needs to withdraw from all of Syria. Second, we will take action – and are already taking action – against efforts to establish a military presence by Iran and its proxies in Syria both close to the border and deep inside Syria. We will act against these efforts anywhere in Syria," Netanyahu said commenting on his separate talks with Putin and US Secretary of State Mike Pompeo, as quoted by his press service.
READ MORE: Iran Warns That 'Occupying, Aggressive' Israel Can Never Feel 'Safe'
On Friday, Putin and Netanyahu held phone talks. The sides discussed developments around Syria with a focus on joint efforts to ensure security in the Syrian-Israeli border area. Both sides expressed readiness to boost coordination on the issue, including on countering international terrorism, according to the Kremlin.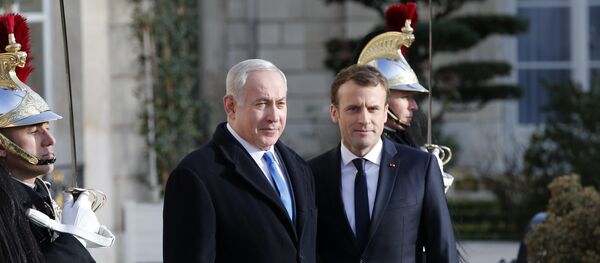 The
situation around the northern borders
of Israel and southern borders of Syria has been recently in the spotlight since the Syrian army has been planning an offensive to recapture its southern territories from militants. Earlier in May, the Syrian forces reportedly airdropped leaflets demanding that local militants in the southern Daraa province surrender.
This area is part of the so-called ceasefire zone, which had been agreed upon by Jordan, Russia, and the United States in 2017. Russia has repeatedly said that only the Syrian government forces should be deployed near the country's southern borders since the agreement to create a ceasefire zone in southwestern Syria stipulated the withdrawal of all non-Syrian forces from the area.
Israel, in turn, has repeatedly expressed its opposition to the presence of Iranian and pro-Iranian forces and the Hezbollah movement in Syria. Earlier this year, Israel several times attacked what it called the Iranian forces' positions in Syria, citing aggressive actions on the part of the Iranian-backed militia in the Golan Heights, annexed by the country from Syria.