"These parties, which are traditionally allies, will try in every possible way to preserve the alliance because they understand that the Alternative for Germany party is highly likely to benefit from new elections getting more supporters and coming out of these elections not on the 3rd but the 2nd place," Schmidt stated.
However, the politician doubted that the interior minister would defy the chancellor as in the past he had already given ultimatums to Merkel, which he failed to follow through.
READ MORE: Germany's Merkel Accepts 2-Week Ultimatum From CSU Amid Migrant Row — Reports
"It is hard to make a prediction how it will all play out but Seehofer's nickname is a "toothless tiger," who can only growl, but does not bite. He is known for his inexhaustible ultimatums to Merkel, which he 'forgot' every time after a couple of days," he said.
CSU Trying to Steal Voters in Bavarian Election With Copied Migration Plan
Speaking further, Eugen Schmidt said that German Interior Minister Horst Seehofer's masterplan to toughen Germany's asylum policies was plagiarized from right-wing Alternative for Germany (AfD) party's program amid the looming Bavarian state election in October, in which Seehofer's CSU was risking to lose its absolute majority in the regional assembly.
"It should be noted that the AfD party has been advocating the closure of borders turning back illegals from the very beginning of the migration crisis. Additionally, it should be also noted that the 'Seehofer plan' is nothing more than a plagiarism of the AfD party's demands amid the forthcoming elections in Bavaria, where Horst Seehofer's party losing support in favor of AfD," Schmidt said.
Interior Minister Horst Seehofer, who is CSU chairman, on Monday gave Merkel two weeks to find a European solution to end an influx of asylum seekers, otherwise, he will order border police to turn back migrants, a challenge which the German leader accepted.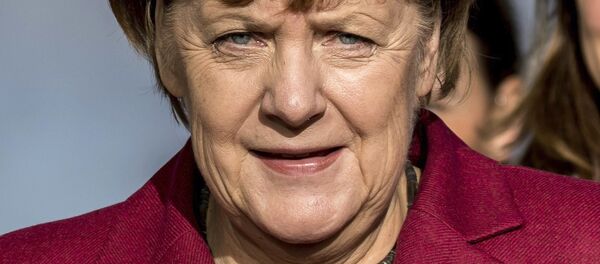 CDU and CSU, traditionally allies, have differences in approaches to migration policy, with the Bavarian party calling for stricter measures to tackle migration.
Seehofer has plans to send back asylum seekers registered in other EU states to these respective countries, while Merkel has been seeking more time to hammer out an EU-wide solution to Europe's migration crisis and make deals with Italy and Greece, which are the main recipients of cross-Mediterranean migrants, to take back some migrants who made their way into Germany.
The CDU has asked the CSU to delay tougher rules until after this month's European Council summit.