In a letter published in the Guardian newspaper in January, Boston University physician Sondra Crosby and London-based clinical psychologist Brock Chisholm warned that Assange's physical and mental health were at risk after conducting their most recent exam last October.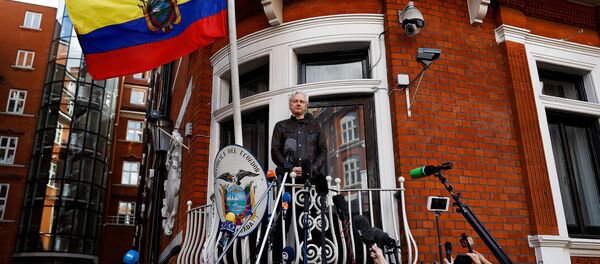 "While the results of the evaluation are protected by doctor-patient confidentiality, it is our professional opinion that his continued confinement is dangerous physically and mentally to him and a clear infringement of his human right to health care," they said at the time.
On Tuesday, a vigil for Assange's health will take place outside the Ecuadorean Embassy in London. The vigil also coincides with the journalist's sixth anniversary of having sought asylum in London.
Assange has been residing at the Ecuadorean Embassy in London since 2012 for fear of being extradited to the US via Sweden. Although there are no charges against
Assange in the US, he fears being tried for espionage after his website released classified US data.
On Tuesday, Human rights lawyer Jennifer Robinson of the International Association of Democratic Lawyers, told Express, "The UK shows a deliberate disregard for his medical needs by forcing him to choose between his human right to asylum and his human right to medical treatment. No one should ever have to make this choice."
"We call upon the special rapporteur to give immediate attention to Mr Assange's case, to plan an official visit to the Ecuador Embassy and to urge the UK to give the assurances required for him to leave the embassy to obtain the medical treatment he requires," she added.
The WikiLeaks founder could be arrested by British police if he steps on British soil, because he skipped bail in 2012 to seek asylum in the Ecuadorean embassy.
In February, Robinson said, "It is and has always been about the risk of extradition to the US. And that risk remains real. No one can credibly deny that risk."
Assange's vigil Tuesday will be attended by multiple personalities, including stylist Vivienne Westwood, human right advocate Peter Tatchell and Susan Manning, mother of Chelsea Manning, the whistleblower who released nearly 750,000 US military and diplomatic documents to WikiLeaks that exposed US war crimes in Iraq.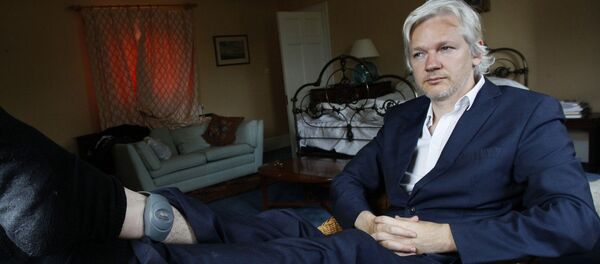 Assange has faced alleged sexual assault charges in Sweden, but the investigation was terminated in May 2017 after prosecutors said that "all possibilities to conduct the investigation are exhausted," Express reported.
At the time, Sweden's director of public prosecutions, Marianne Ny, said, "In order to proceed with the case, Julian Assange would have to be formally notified of the criminal suspicions against him. We cannot expect to receive assistance from Ecuador regarding this. Therefore the investigation is discontinued. If he, at a later date, makes himself available, I will be able to decide to resume the investigation immediately."
On Tuesday, a rally took place at 11:00 a.m. at Lafayette Square in front of the White House. Another Washington, DC, rally is scheduled for 4:30 p.m. at the British Embassy along "Embassy Row" in the city's northwest. The speakers at the event will include former intelligence officials, academics and other activists. Rallies are also scheduled to take place Tuesday in California, Texas and Chicago and similar events will take place in the UK, New Zealand and Australia.