New Delhi (Sputnik) – Travel agencies aiding Indians visiting Russia have revealed extremely positive responses from Indian football supporters, as well as those not so enthused by the sport but excited at the prospect of not having to go through the tedious visa-procurement process, which has sparked unprecedented demand for Russian tour packages.
"Buoyed by the response of visa-free entry of World Cup ticket holders, Indian tourists are flocking to Russia this summer. This year, till now, there has been a 23 percent increase in flight searches for destinations in Russia," said Cutting Edge Events, FIFA's official sales agency in India for the 2018 World Cup.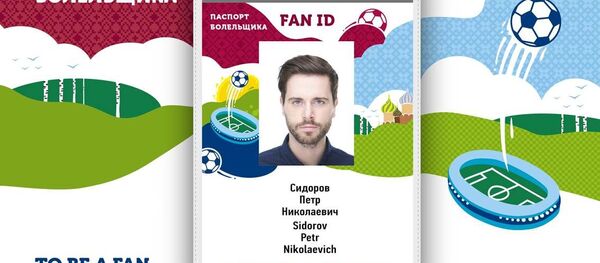 Data from the company also shows that India is among the top 10 countries in terms of number of match tickets sold.
"US tops the list with 16,642 tickets bought by fans, followed by countries like Argentina, Colombia, Mexico, Brazil, Peru, Germany, China, Australia and India. At the time of filing this report, 4,509 Indian fans are traveling to Russia to watch the biggest soccer tournament in the world," Mayank Khandwala, the president of Cutting Edge, said.  
READ MORE: Indian Football Federation Chief Hails FIFA as Instrument of World Peace, Unity
Khandwala says that fans are spending anywhere between $3,000 and $30,000 on their trip, and the traveling benefits announced by the Russian authorities may explain the surge in the number of people willing to spend money.
"All ticket holders need to hold a FAN ID together with a valid match ticket in order to enter the stadiums hosting matches of the 2018 FIFA World Cup. The FAN ID provides visa-free entry to Russia for foreign citizens who have purchased 2018 FIFA World Cup match tickets. Such fans will be able to enter and remain in the country during the period that started ten days before the first match and ends ten days after the last match," Khandwala added.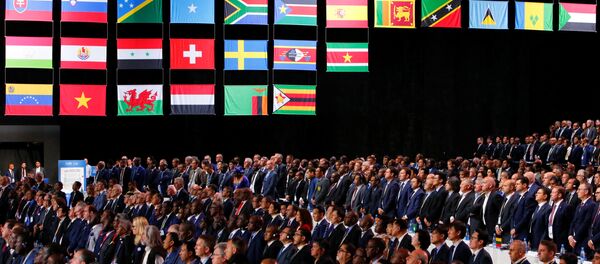 Another popular online travel agency, Yatra.com, said it is also dealing with the same trend. 
"With the FIFA World Cup 2018 around the corner, football lovers from all across the world are gearing up to watch it live in Russia. We have witnessed an increase of over 60 percent in bookings made to Russia, compared to the same period last year," said Sharat Dhall, the (B2C) COO of Yatra.com.
READ MORE: United by FIFA, Divided by Teams: Football Frenzy Grips Indian State
Another leading travel company, Cox & Kings, has designed special packages with tailor-made itineraries for Indians wishing to visit select Russian cities such as Moscow, St Petersburg and Sochi, which are hosting football matches. 
Fans traveling to Russia for the FIFA World Cup include a mix of individuals and families. Interestingly, data shared by the travel search engine ixigo has revealed that 48 percent of Indians traveling during the tournament are planning to travel alone, followed by 16 percent with their families and 12 percent as couples.