The Taliban have killed 30 security personnel in an ambush on two checkpoints in the far western province of Badghis, provincial governor Abdul Qafoor Malikzai said, adding that it was their first major attack since the Eid truce.
Head of the Badghis provincial council Abdul Aziz Bek said one military base in the district of Bala had been targeted.
"Large numbers of Taliban came from several directions," Bek said.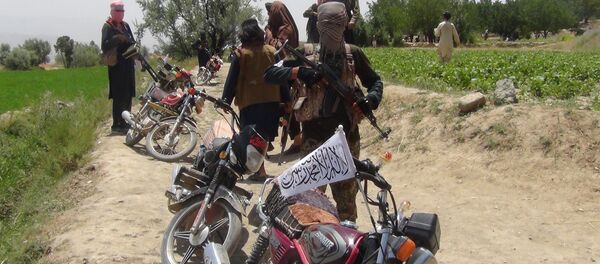 On June 17, the Taliban announced that they would return to the mountains to continue fighting government forces, despite President Ashraf Ghani prolonging the government's own ceasefire with the militants for another ten days.
At least 26 people were killed the day before the end of truce on June 16 in an explosion in Nangarhar province, injuring both Taliban militants and civilians. The Daesh* terrorist group claimed responsibility for the suicide bomb explosion.
*Daesh (also known as ISIS/ISIL/IS) is a terrorist group banned in Russia