"I trust that the construction of the TAP, a European section of the Southern Gas Corridor, will continue to progress also thanks to the continuous support of the three national governments involved, so that Caspian gas reaches the EU by 2020," European Commission Vice-President for Energy Union Maros Sefcovic told the Azerbaijani Trend news agency.
Sefcovic emphasized that all the countries involved in the TAP project would benefit from it in terms of investment, jobs created, and lower energy prices for consumers.
In early June, new Italian Environment Minister Sergio Costa said that Rome would review the TAP project as well as several other projects it had engaged in.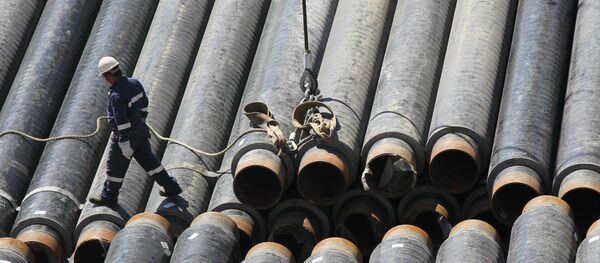 The TAP is one of the sections of the Southern Gas Corridor, along with the South Caucasus Pipeline (SCP) and the Trans-Anatolian Pipeline (TANAP). It is expected to bring 10 billion cubic meters of gas from the Azerbaijani Shah Deniz Stage 2 gas field to Europe per year. The pipeline will be 878 kilometers (545 miles) long.
The TAP will connect with TANAP at the Greek-Turkish border, from where it will run through northern Greece, Albania, and the Adriatic Sea to southern Italy, where it will connect with Italian gas pipelines.
Last week, TANAP was launched in Turkey.