The parliament, where the right-wing Fidesz party of Hungarian PM Viktor Orban has a two-thirds majority, has passed a constitutional amendment, stating that an "alien population" cannot be settled in the country.
The legislation also states that migrants, who attempt to enter Hungary via a third country, in which they were not directly persecuted, will not be granted asylum.
READ MORE: How Eurosceptics Won the Day in Italy and Outplayed George Soros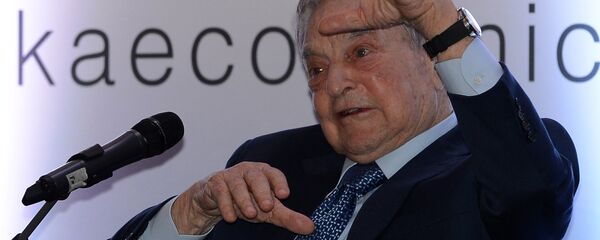 The Council of Europe and the Organization for Security and Cooperation in Europe (OSCE), have criticized the new bill as "arbitrary" and urged Hungary to refrain from approving it, stressing that the 'Stop Soros' Package contravened European law.
Budapest previously expressed opposition to the activities of billionaire George Soros and his organizations, accusing him of meddling in the country's internal affairs and forcing globalization. Prime Minister Orban repeatedly accused Soros of encouraging mass immigration in order to undermine European states.
Last May the Soros Foundation, which operates more than 40 offices around the world, left Hungary citing "repression" of civil society.