Macedonian lawmakers have ratified an agreement with Greece changing country's name to North Macedonia with 69 votes in favor of the move in the 120-member parliament. The bil was approved in order to put an end to a decades-long dispute with Athens over the name of the country.
"Today gives us confidence and clarity that we will be informed about the date of the launch of negotiations [on joining the European Union]. Europe has reached out to us. The official invitation from NATO is becoming a reality, the dream is coming true," Macedonian Prime Minister Zoran Zaev stated.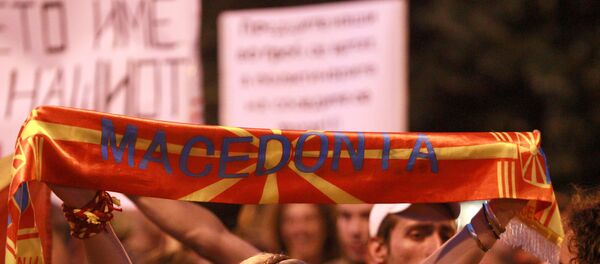 On Sunday, Greek Foreign Minister Nikos Kotzias and his Macedonian counterpart Nikola Dimitrov
signed an agreement
on a new name of the former Yugoslav Republic, renaming the country to the Republic of Northern Macedonia.
Greece regarded the name "Macedonia" to be a term referring only to its northern region or the ancient Kingdom of Macedonia, insisting on the use of another name for its northern neighbor. The dispute with Athens has been blocking Skopje's aspirations to join NATO and the European Union for years.