Sputnik: Tell us about the situation on the Texas-Mexico border at the moment.
Michael R. Shannon: Well, I of course haven't been to the border, but I have been following the news reports and the hysteria over these children here. I guess, my question is, why would you want to reunite children with parents who've dragged them across thousands of miles of dangerous country to come to the US border to attempt to break the law? It looks to me like you'd want to separate children from parents like that.
Sputnik: Can you imagine why would parents take their children away from their homes? Probably, because they're in severe danger, because there's extreme violence. And parents wouldn't just get up and leave, why would they just do that? They would only do that if they thought the risk of travelling to the United States through all of those thousands of miles and crossing the border illegally was likely a better option than staying where they were.
READ MORE: France's Le Pen Disagrees With US Policy to Separate Illegal Migrant Families
Michael R. Shannon: These are economic migrants. These are not migrants who are in any more danger than a black person living in Chicago. And at no time has any US politician asked the voters to approve a policy where the United States becomes a battered women, domestic violence, high-crime sanctuary for the entire Western hemisphere. They have plenty of places that can go in their own country.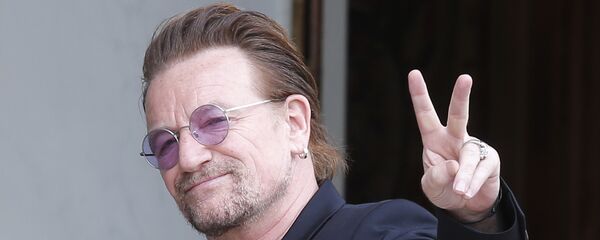 Sputnik: Well, I think that many people would disagree that black people living in Chicago, or not just black people, but there are certain areas in Chicago where it's very dangerous. 
Michael R. Shannon: Exactly. Black people in public housing in Chicago live in an incredibly violent environment. So why don't we take care of our citizens first and let Mexico, Guatemala, Peru, Argentina, Nicaragua, Costa Rica, El Salvador take care of their own citizens?
Sputnik: Okay, but we're not talking about parents. Why would you separate the parents from their children? Do you think that separating children from parents is traumatic? I think many people experience that children cry when they go to work every day. And separating children and not reuniting them, that's quite traumatic, isn't it?
Michael R. Shannon: Children are separated from burglars, too, when their parents break the law. Did you know that? If you shoplift with your children, you're separated from them when you break the law. They're breaking United States' immigration law. Just because they bring their children along in an overt attempt to play on the sympathy of the United States doesn't mean they should get… And first of all, we've got 12,000 kids — these are the last figures I saw — only 2,000 are with parents. The other "parents of the year" ship 10,000 kids north by themselves at our border, because during the Obama administration we paid a fortune to reunite these children with their so-called "parents." Except in many instances, they weren't parents, they were sex traffickers; they were abusers. There's no way to know that these children are actually the children of the people claiming to be their parents. Now, today or yesterday, I guess, Jeff Sessions, the attorney general of the United States, suggested that we would start taking DNA swabs to establish paternity. I actually think that's a good policy.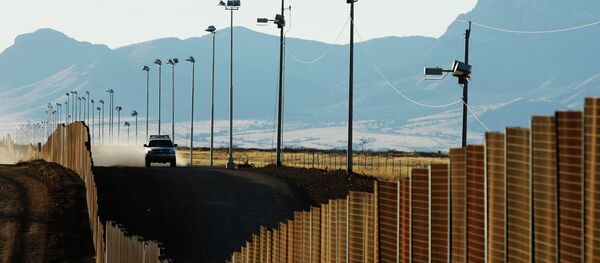 Sputnik: That costs quite a bit.
Michael R. Shannon: It can't cost more than the $450 million we're spending to house these so-called "refugees."
Sputnik: There's obviously a problem, and what are your thoughts on how this problem needs to be resolved? Do you think that housing children in desert camps at 40°C, or 120°F, is the solution? Obviously, that doesn't sound like a solution. What's going to happen to those children afterwards?
Michael R. Shannon: How did those children get there? Did the United States send buses all the way to South America rounding these children up to bring them up here and dump them in these camps? How did they get here?
Sputnik: What is going to happen to those children?
Michael R. Shannon: Well, I guess that's the parents' responsibility. Or, it should be the responsibility of the government where they are citizens. I fail to see why it's the United States of America's responsibility. I think they should be put on a plane.
READ MORE: Border Patrol Agent Stops US Citizens for Not Speaking English (VIDEO)
Sputnik: Well, there are 2,000 children that are in American custody.
Michael R. Shannon: My solution is, you say, "Where were you born?" And they say, "El Salvador." You say, "Great." You put them on a plane, you take them back to El Salvador, you usher them off the plane and give them to the government of El Salvador. It's not our problem.
Sputnik: Some of these children might not know where they were born. They might be too young to understand borders and countries. What do you do with 2,000 immigrant children?
Michael R. Shannon: Well, if they're with their parents, ask the parents and send them all back.
Sputnik: But they're not with the parent. That's the thing. They're not being sent back as families.
Michael R. Shannon: You're telling me a kid too young to know where he was born made his way to the border without parents.
Sputnik: I'm not saying that. I'm saying they were with their parents but then the parents were taken away from them. And that's the thing. There's 2,000 immigrant children, what do you do with them?
Michael R. Shannon: Send them back to their country.
Sputnik: Why aren't they sent back to their country along with their parents? Why were they separated?
Michael R. Shannon: They were separated because that's the law.
Sputnik: Why can't you send them back together with their parents if that's the law?
Michael R. Shannon: I'd be happy to do that. If I was the attorney general, I would send them back immediately.
Sputnik: But that's not happening. They're being taken into custody. That also costs money of the taxpayers, doesn't it?
Michael R. Shannon: They have to be taken into custody to be sent back. If they would go on their own, there wouldn't be a problem in the first place.
The views and opinions expressed by Michael R. Shannon are those of the speaker and do not necessarily reflect those of Sputnik.