Ernesto Padron's arrest in 2010 was widely reported and easily verifiable, but when nonprofit child detention center operator Southwest Key hired him some years later to be a case manager, they failed to check his background adequately, resulting in someone who got out of child porn charges on a technicality being placed in daily close proximity to hundreds of vulnerable children, Texas Monthly, who broke the case, reported.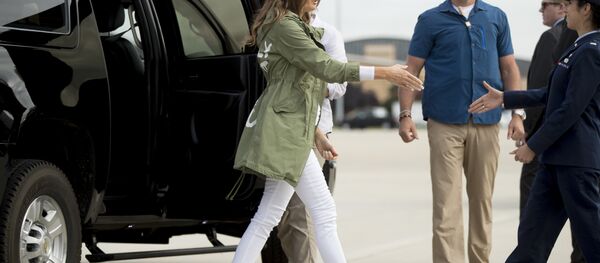 Padron got caught in an undercover FBI sting in 2008 and was arrested for alleged possession of child pornography, a second-degree felony in October 2010, according to publicly available criminal records in Cameron County, Texas. Padron resigned after being arrested, with the Valley Herald noting at the time that he had been a Border Patrol agent for 13 years, working out of the Fort Brown station in downtown Brownsville, Texas. Padron faced 10 years behind bars.
"Apparently he had been doing this for two or three years," said Cameron County Sheriff Omar Lucio at the time. The Brownsville Herald reported Lucio said Padron had a "large amount" of material, but wasn't sure how much exactly.
However, Padron dodged going to the Big House after his case inexplicably stalled under then-district attorney Armando Villalobos. "Other than some supplemental work, no action was taken on the case file," a statement from the district attorney's office said." Villalobos was himself indicted on corruption charges in 2012, eventually getting sentenced to 13 years in a federal prison "for his role in a South Texas bribery and extortion scheme," according to the US Department of Justice website.
As a result, by the time Cameron County's current district attorney, Luis Saenz, found the case in a backlog in 2013, the statute of limitations on Padron's charges had expired and he was released from custody, Texas Monthly reported.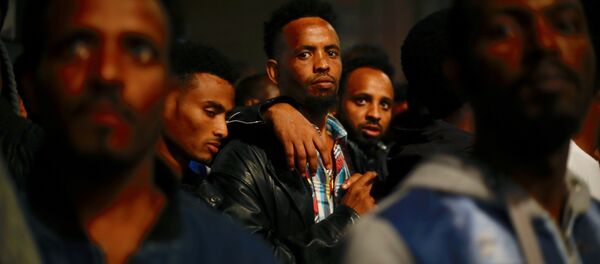 27 February 2018, 17:40 GMT
Despite all this being widely reported in the local, regional, and national media, Southwest Key missed all of this and hired him anyway. An emailed statement to Texas Monthly by a company spokesperson said the organization did eventually find out about Padron's past and immediately suspended him, although it is unclear when that suspension happened or for how long he'd been working at Southwest Key at that point. Either way, Padron was fired in May 2017 — not for his past, but rather because SK was laying off another 965 employees due to slowing immigration numbers resulting in lower staffing needs, Texas Monthly reported.
Padron worked at the Casa Padre shelter in Brownsville, a coastal city of 183,000 that sits on the Texas side of the US-Mexico border. The shelter currently houses 1,500 boys, aged 10-17, in its 250,000 square foot facility. As a case manager, Padron had direct access to unaccompanied immigrant minors, a role that placed him at "the heart of the program," according to a December 2015 promotional video. Padron would have been responsible for reunifying unaccompanied children with their relatives, interviewing minors, driving clients to facilitate program services and transporting clients to court appointments, attorney visits, and other appointment as required, Texas Monthly reported, based on a job description for the case manager position in Brownsville.
Southwest Key tried to pin the blame on the confusion surrounding Padron's prosecution — or lack thereof.
"In our hiring, extensive background checks are conducted on applicants; however, because Mr. Padron was not convicted of the charges you referenced (or any other disqualifying criminal charges), he was cleared for employment," spokesperson Lizzie Chen told Raw Story. "When we became aware of Mr. Padron's situation, he was immediately suspended, and he never worked at our shelter again."
However, this isn't the first time SK has been found to have faulty background checking practices. Reveal and The Texas Tribune reported Wednesday that a joint investigation had found that state inspectors found 246 violations at Southwest Key's facilities, including an employee who allegedly came to work drunk, rotten bananas and shampoo dispensers filled with hand sanitizer.
The company operates 26 shelters nationwide, 17 of them in Texas, with another on the way in Houston. One shelter in Combes has twice been cited for failing to submit background check renewal paperwork in a timely fashion, while inspectors last year found a caregiver at a Montgomery County shelter with access to children had failed a pre-employment drug test. A Houston shelter was found to have two employees that had not been checked in the state's child abuse and neglect registry and had failed to renew background checks on five other staff members, Texas Monthly reported.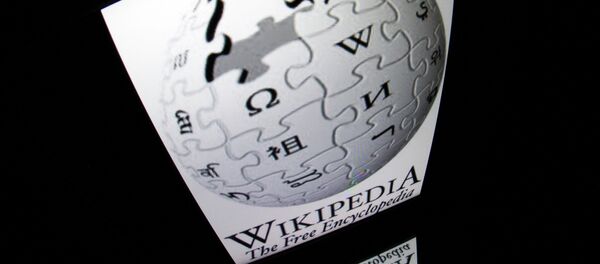 Southwest Key got almost $500 million from the US federal government this year to operate its shelters, housing around 5,000 immigrant children in Texas, Arizona and California, the Dallas Morning News reported. Founded in 1987 by Juan Sanchez, the Austin-based company is contracted by the Office of Refugee Resettlement, a program of the Administration for Children and Families, which is in turn part of the US Department of Health and Human Services. Wikipedia recently listed DHHS immigrant detention facilities under its list of concentration and internment camps, Sputnik reported.
Sanchez estimates that about 10 percent of the company's housed children were separated from their parents, with the rest having crossed the border unaccompanied, the Texas Tribune reported.