Will Kerr, the NCA's Director Vulnerabilities, told a briefing on Thursday, June 21, there were 10 million "known images" of child abuse on the internet and he said service providers and online companies needed to do more to stop them being spread.
Mr. Kerr said there was software out there which allowed internet service providers to pre-screen images before allowing them to be uploaded.
He said this was one of the key issues which he had urged the government to address when he addressed the Home Affairs Select Committee back in March.
FIELD UPDATE: Starting with the arrest & conviction of an Australian man for live-streaming sex abuse, officials traced & convicted a trafficker in Cebu w. IJM's help. Join us in praying this case will continue to unravel, leading to more rescue of children in the Philippines! pic.twitter.com/2XBA5Kx7z2

— Intl Justice Mission (@IJM) 13 June 2018
Mr. Kerr said the internet was not the "Wild West" and many of the hosting platforms were not on the Darkweb but were in plain view.
UK is Third Largest Consumer of Child Abuse Images
Rob Jones, who leads the NCA's efforts on tackling child abuse, said the UK was the third biggest consumer of child abuse images in the world, behind the United States and Canada.
He said it was as if they had "lifted a stone" and discovered how widespread the viewing of child abuse images was in Britain.
Mr. Jones said 400 people a month were arrested for viewing child abuse images and 500 children a month in Britain were "safeguarded".
"More and more people are viewing indecent images of children and they are mainly hosted by platforms in the United States so we are relying on the US authorities referring cases to us," said Mr. Jones.
Reality check! Western offenders order & pay for a live streaming sessions of child sexual abuse. It's cheap, but the children are paying the prize. These photos & videos of the abuse are often saved & shared all over the internet. They never disappear. https://t.co/UIt8Qz3P3J

— ECPAT International (@ECPAT) 19 June 2018
"There are more and more dangerous people on the Darkweb," he said, and gave the example of Matthew Falder, the Cambridge-educated computer genius who was jailed for 32 years in February for abusing up to 300 victims.
Mr. Jones said it felt like they had reached a "tipping point" and they needed more action from the industry.
He said one of the biggest growth areas was the live streaming of child abuse in impoverished countries, often in the Far East.
Gangs use encrypted video conferencing platforms to allow pedophiles in the UK and other countries to incite the abuse of children in places like the Philippines.
Some Parents in Philippines Coerced Into Abusing Children
Mr. Jones said some parents had "hard choices to make" about how to feed their families and tragically many had succumbed to the lure of financial inducement by the gangs and agreed to allow their children to be abused.
He said the gangs often allowed pedophiles to choose the age, gender and ethnicity of the children they wanted to see abused and even gave them the choice of what sort of clothing they wanted them to wear. 
There is little research into what drives people to want to view child abuse images and Sputnik asked what excuses or motivation the pedophiles give when they are arrested and interviewed.
"They are not stereotypical pedophiles. There is no such thing. The average age is now relatively low…30 percent of those arrested are under 18, some are self-generated images," Mr. Jones told Sputnik.
"Some offenders say they happened across it when browsing adult pornography. The challenge to that does need some academic rigor. There is potential threat due to the severity of images people are seeing, that they are being desensitized but I can't prove that," he told Sputnik.
Mr. Kerr said last year 36 percent of child abuse images were self-generated.
Mr. Jones said some of those selling child abuse images online expected users to provide their own images in order to join the community.
Mr. Kerr said the gangs had realized live streaming and people trafficking were often more profitable and less risky than smuggling drugs and he said they often went hand in hand with money laundering, which was now involving hundreds of billions of pounds.
He said it felt as if law enforcement had "ten fingers stuck in the dyke", trying to stem the tide of money laundering.
© Photo : National Crime Agency
Dr Matthew Falder, who was jailed for 32 years for sex abuse on Monday, February 19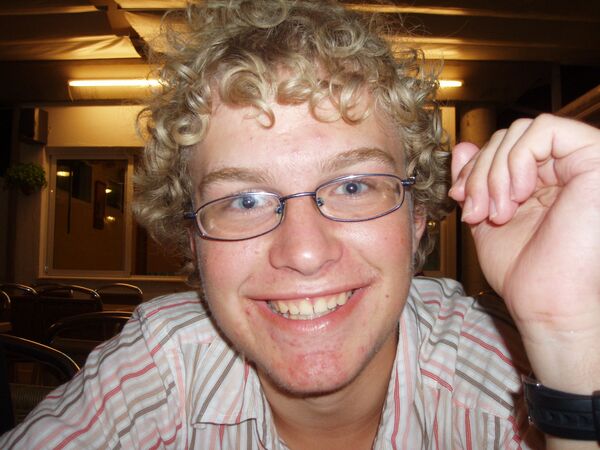 Dr Matthew Falder, who was jailed for 32 years for sex abuse on Monday, February 19
© Photo : National Crime Agency
'Pop-up Brothels' in UK
He also raised concerns about "pop-up brothels" which were cropping up all over the UK.
"There has been a growing pattern in the last few years of young girls being trafficked from Eastern Europe and Nigeria to the UK. Within 24 or 48 hours they are subjected to significant and serious sexual violence in order to coerce them. They are then made to work in pop-up brothels in various parts of the UK. The gangs don't care about them. Three or four girls work in a pop-up brothel and are advertised on adult services websites. It's deeply concerning. They are suffering really traumatic levels of sexual exploitation and then they are moved on to other pop-up brothels," Mr. Kerr told the briefing.