Clinton gave a speech at Trinity College in Dublin, Ireland, as she received a honorary degree from the institution Friday.
Speaking to an audience of mostly Irish students, she slammed both US President Donald Trump and Putin.
"Vladimir Putin has positioned himself as the leader of an authoritarian, white supremacist and xenophobic movement that wants to break up the EU, weaken America's traditional alliances and undermine democracy," Clinton said.
"We can see this authoritarian movement rippling out from the Kremlin, reaching across Europe and beyond. It's emboldening right-wing nationalists, separatists, racists and even neo-Nazis. We are living through an era when fundamental rights, civic virtue, even facts and reason are under assault like never before," she continued.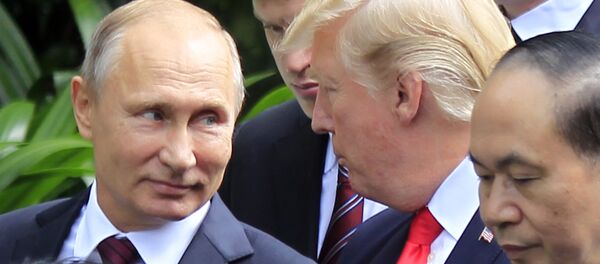 Back in 2016, Vladimir Chizhov, a Russian envoy to the EU, said that Russia wants to see the EU stay intact and become strong and has no intention to weaken it.
"We want to see the EU united, powerful, with a positive attitude towards our country and, which is important, more independent in making decisions," he said at the time. He reiterated this position almost word-for-word in March 2017.
In February 2018, Russian Foreign Minister Sergei Lavrov also reiterated Moscow's position toward the EU.
"We want to see Europe powerful and stable. This is our biggest trade and economical partner, despite all the developments of the last three years we all know about. Europe remains our biggest partner — and investment partner, too," he told Euronews.
As Clinton continued speaking, she once again said that fictional Russian meddling was the reason she lost the election. She said Moscow's interference in the 2016 US presidential election was "more than alarming" and threatened every democracy, according to a report by Irish news website RTE.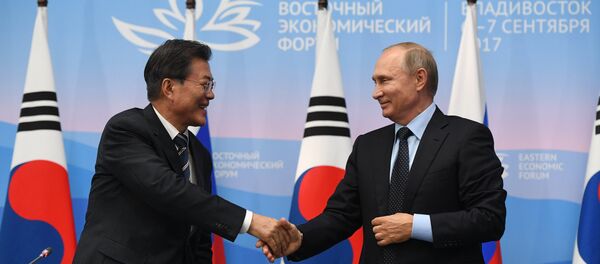 Clinton also slammed Trump, saying the current administration is "set on waging war on the rule of law," "undermining truth and reason" and "perpetrating shameless corruption."
She also delved into the ongoing controversy within the US regarding the children of illegal immigrants and whether government agencies should keep children of migrants at special centers while looking for a sponsor or next of kin, or put children in jail with their parent.
"Immigrant families were ripped apart and immigrant children were treated cruelly as political pawns," Clinton said, arguing that it was public outcry that made the Trump administration "take a step to end family separation."
Prior to giving the speech, Clinton met with Irish Prime Minister Leo Varadkar to discuss "gender equality issues," the Irish edition of the Independent reports. The Irish people voted in a May 26 referendum to strike a line banning abortion from the Irish constitution, Sputnik reported.