The result is a new high for this England team, and Harry Kane is now the leading scorer of the tournament. Not only that, but it's just the fifth time in the history of the World Cup that a team has scored more than five goals for their Nation.
© Sputnik / Maud Start
Post Match Panama
Post Match Panama
With five of the six goals bagged before the end of the first half, the England fans in the stadium were confident of their win early on. But is that really what makes for a good match? It appears not. Long into the second half, mobs of England fans queued up to buy drinks, in lieu of watching the match.
"It's too easy, there's no real excitement. That's why I'm here buying hotdogs instead of there in the stadium!" - Marcus (41, Leicester)
© Sputnik / Maud Start
Post Match Panama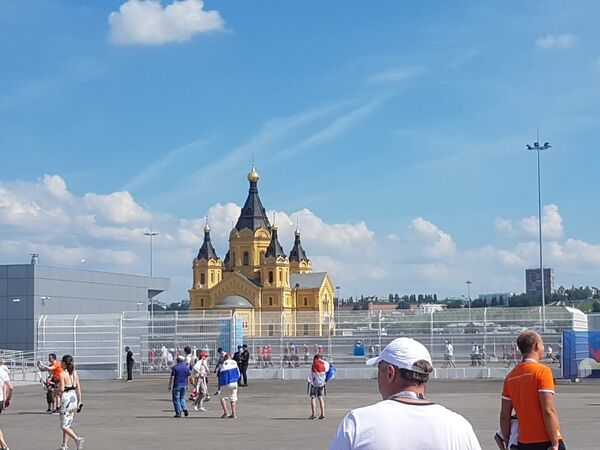 Post Match Panama
It appears the end result says less about England's skill than it does about Panama's poor technique.
Credit is due for the Panamanian fans, however, who kept their energy up in the stadium throughout the game. Despite the team's obvious obliteration, it was Panama who ignited the Mexican waves. The smiling faces of the red-shirted fans told a totally different tale to the tragedy playing out on the pitch.
"I am not here to win! I am here to meet the World!" - Miguel (39, La Chorrera)
With this statement, it appears Miguel has hit the nail on the head. Perhaps that is why the World Cup exists. It's not really about football at all. In fact, it is an excellent excuse for fans to hop on a plane and drink in an entirely different culture.
© Sputnik / Maud Start
Post Match Panama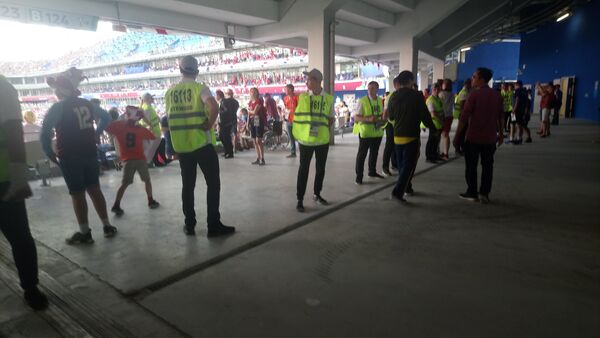 Post Match Panama
Like a package holiday, the World Cup offers an easy ride. Care has been taken to ensure visitors are safe, translators are available on every corner, and transport is free.
Unlike a package holiday, however, the town centers are rife with multi-culturalism. Tens of nationalities enjoy the same hotel breakfast.
© Sputnik / Maud Start
Post Match Panama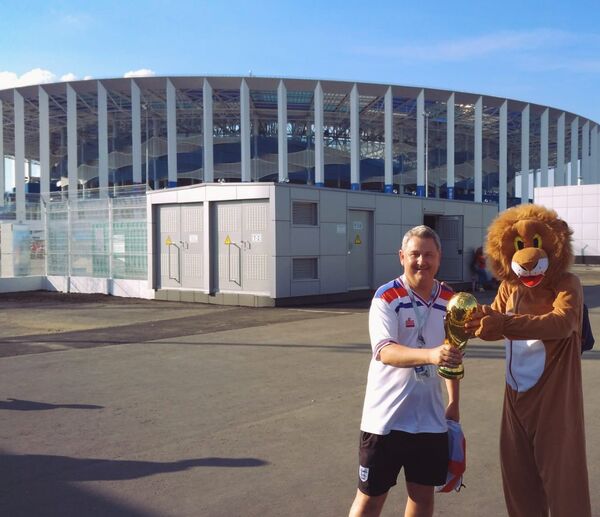 Post Match Panama
Harry (69, Barnet), has been to ten World Cup Tournaments. He has seen Brazil, South Africa, Germany, Japan, France, Italy, Spain and Mexico. Now, Russia is added to the list of these countries. 
Harry states: "I would never have seen if England had not qualified. It's sad, but I just wouldn't have found the time."
For Panama, this is their first time qualifying for the Tournament. For a majority of the Panamanian fans, this is their first World Cup excursion.
It begs the question, even with a loss of 6-1, did Panama really lose anything today?
For most of the fans, still smiling whilst exiting the stadium, their team has won them the holiday of a lifetime.
© Sputnik / Maud Start
Post Match Panama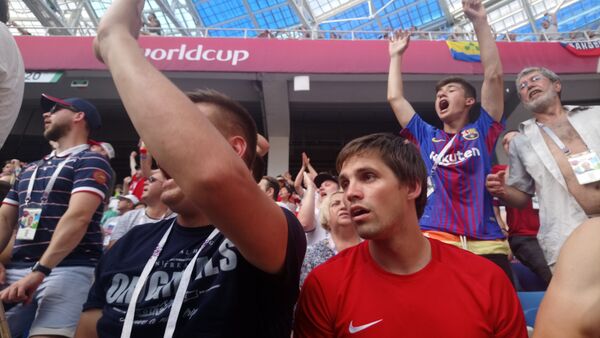 Post Match Panama